Father and Son Service Technicians in Williams Machinery Terrace
June 16, 2022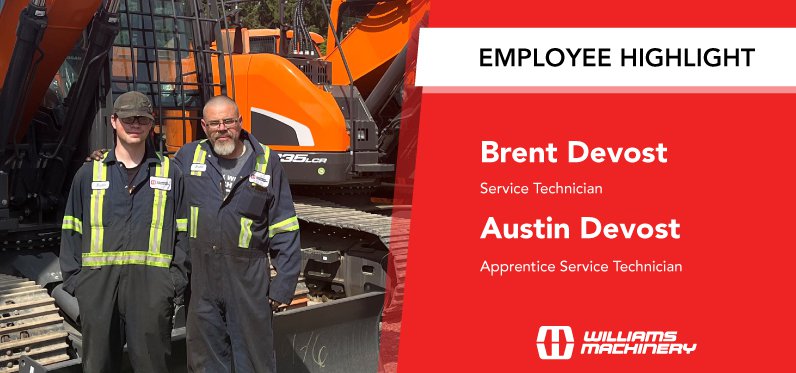 Serving Northern BC's equipment needs, Williams Machinery's Terrace dealership is made up of a tight-knit team that feels as close as family.
In our service team, not only does it feel as close as family, we have family members working together! This Father's Day, we are excited to spotlight Brent and Austin Devost, our superstar father-and-son service technician duo in the North.
---
Married with two boys, Brent Devost, Service Technician, joined our team one and a half years ago. Growing up, Brent was often around equipment - "My father was an equipment operator in the logging industry, and I always enjoyed being out there with him." said Brent.
His son, Austin, Apprentice Service Technician, had a similar influence – "I grew up working on vehicles with my dad at home and enjoyed it, so I decided I'd follow my dad's footsteps and become a service technician." said Austin. Joining our team in March 2022, Austin has already had great accomplishments as a technician. "My proudest moment was when I got the shop skid steer running after breaking and being neglected all winter."
When asked what the best part is about working with family, the Devosts' were very much on the same page. "I get to spend more time with him, he teaches me lots and pushes me to be the best I can be." said Austin. "The best part of working with my son is watching him grow as a person and mechanic. Every day is a proud moment that I get to work with my son." shared Brent. "I would like to thank Williams Machinery for giving Austin and myself a chance to work together."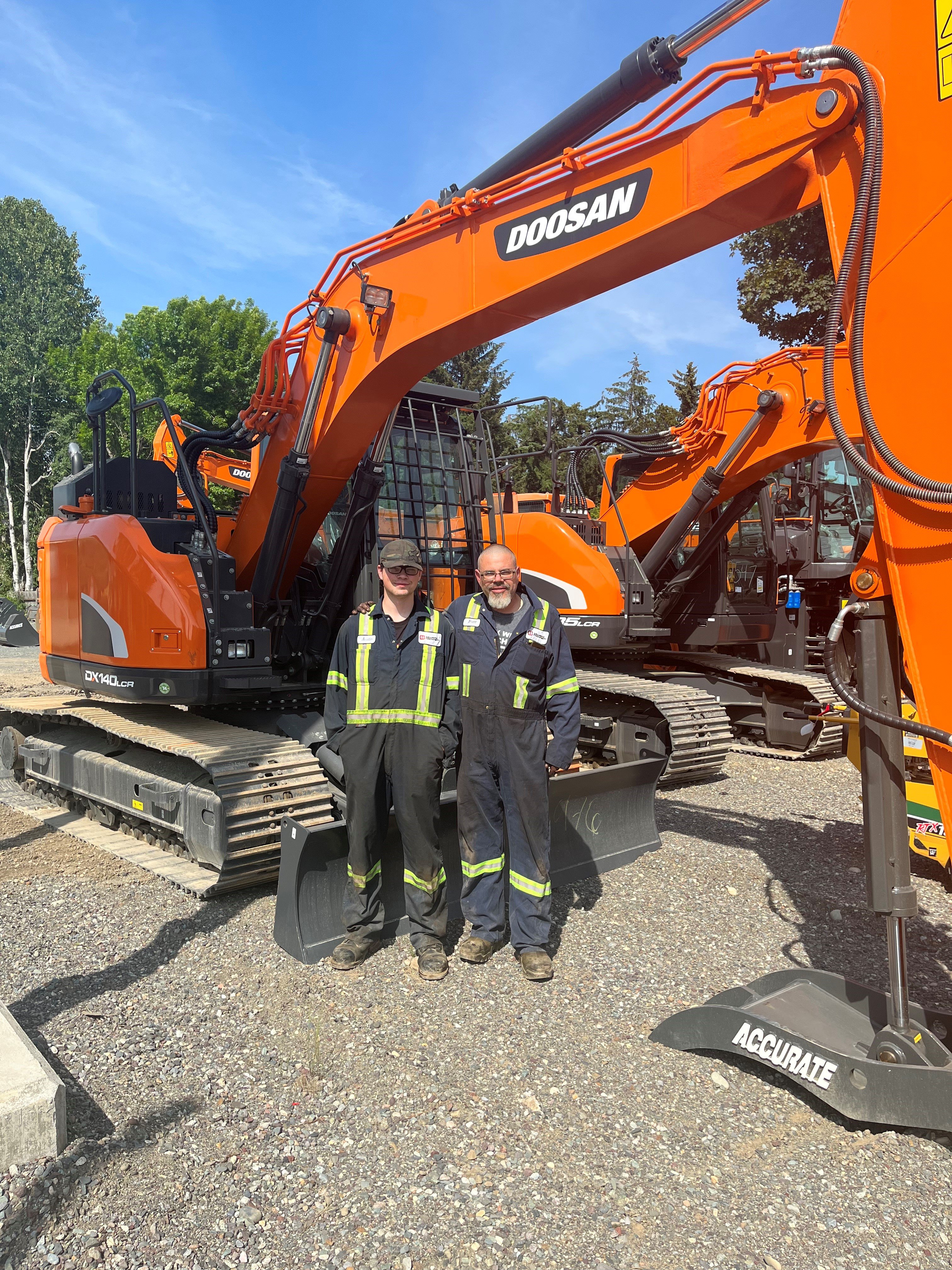 ---
Are you a mechanic looking to progress your career and take on a new challenge of heavy machinery?
Join our award-winning team, and work alongside dedicated technicians like Brent and Austin!