Service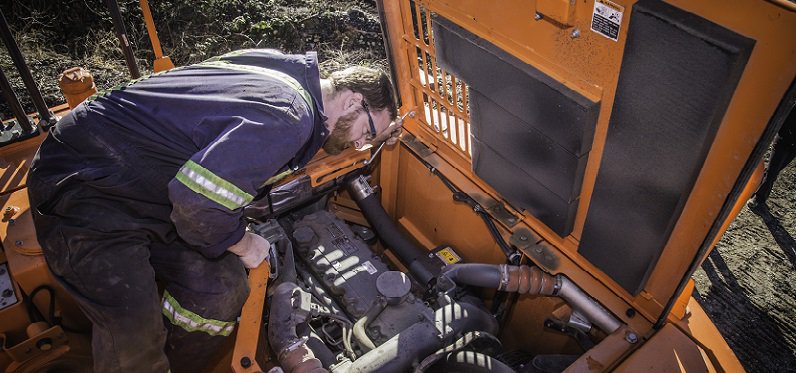 Servicing Equipment Across All Industries - Construction, Landscaping, Forestry, Agriculture, Logistics and Warehousing, and More.
Keeping your equipment running is keeping your business running. Working towards 100% uptime and acting fast when issues arise is critical to your business success.
At Williams Machinery, our highly-skilled service technicians are trained on the latest in equipment technology to keep your equipment fleet operational. From preventative maintenance to emergency repairs, our team of experts is ready to help.
Need to speak with our team today? Call 1.888.712.4748 or fill out a service request form.
---
SERVICE CENTERS CONVENIENTLY LOCATED THROUGHOUT BC
Located throughout British Columbia, our four Service Centers are conveniently located in Surrey, Kelowna, Prince George & Terrace. We also have the ability to service out of Abbotsford, Kamloops, Victoria & Nanaimo through our sister company Westerra Equipment.
Williams Machinery service technicians specialize in maintenance and repair of skid-steers, excavators, wheel loaders, track loaders, log loaders, forklifts and a variety of other construction, compaction, excavation and heavy equipment by major brands including Bobcat, Develon, Linde, Terberg, Vermeer, Konecranes, Clark & more.
OUR SERVICE PROMISE
Keeping your equipment up and running is our priority. This starts with great listening and communication. Our team will take the time to get to know you and understand your needs. From preventative maintenance to emergency response, we can work with your needs to ensure you are up and running.
Our customers continue to choose us as their preferred equipment dealer and service center because of our expertise in premium brands such as Bobcat, Develon, Linde, Vermeer, Clark, Konecranes and more. Have equipment from a different manufacturer? We can help there too. Williams Machinery service technicians can service a wide range of equipment types and brands.
OUR SERVICE CENTRES IN BRITISH COLUMBIA
To serve you better, our family of companies has Service Centres in British Columbia that are conveniently located across our great province, including:
Williams Machinery
Westerra Equipment
Our service team is committed to being available and reacting quickly to your requests. Equipped with GPS tracking, we can dispatch the closest Service Technician to your site promptly for mobile service support or repair pick up.
---
Do you have equipment service needs? Contact us today to book a fleet audit and let us create a custom preventative maintenance program. Need emergency repairs? We can help there too; our certified technicians are standing by. Call today at 1.888.712.4748 or fill out a service request form to be contacted by our service team.