Warehouse
Optimize Your Warehouse Equipment with Williams Machinery Material Handling Solutions
Meet your needs of high density storage with efficiency and safety using equipment from Williams Machinery. Our range of Warehouse Forklifts and Narrow Aisle Equipment including reach trucks, order pickers, turret trucks, pallet jacks and more will ensure that you can use the right equipment for every application.
Our team can help you choose the right power source and equipment type for your next forklift. Depending on your operations, lifting needs and compliance requirements, you can choose from our wide variety of Electric and Internal Combustion Forklifts.
Williams Machinery is proud to offer Warehouse Material Handling Solutions from industry leading brands including Linde, Clark, Bobcat, Drexel, and Bendi. We combine the product development expertise of these world-class brands with our team's experience to offer you the most efficient solutions for your warehouse.
---
Our team can help you select the right type of forklift for you warehouse.
Sit-Down Rider Forklifts for Warehouses
Sit-Down Riders are the standard forklifts that are generally suited for most warehouses. As the name suggests, the operator remains seated in the forklift while moving products. We offer sit-down forklifts in both Electric and Internal Combustion types and you can pick the one which matches your lifting capacity needs. Our rider forklifts have an outstanding reputation as being high-performing, dependable, and operator-friendly.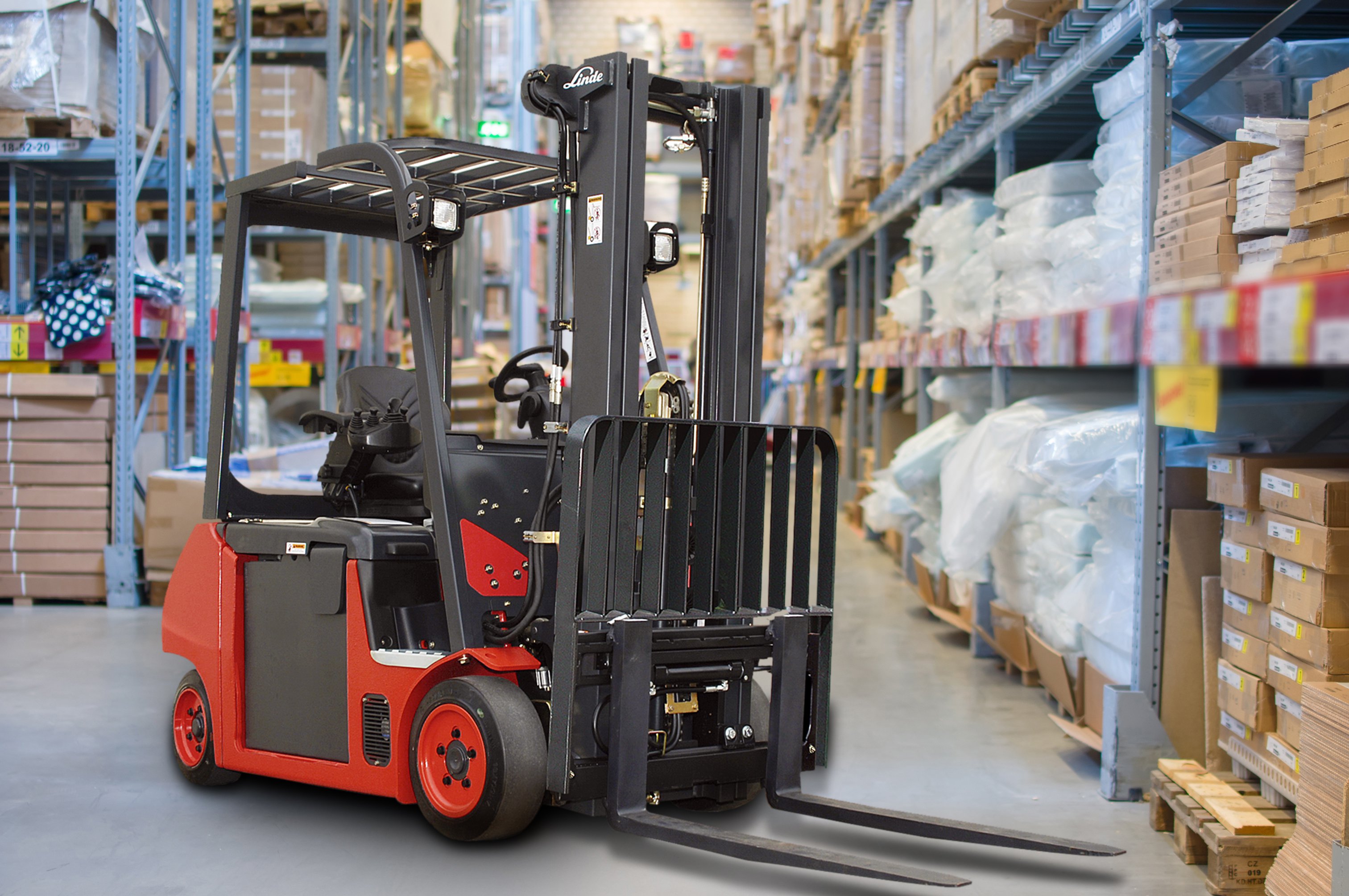 ---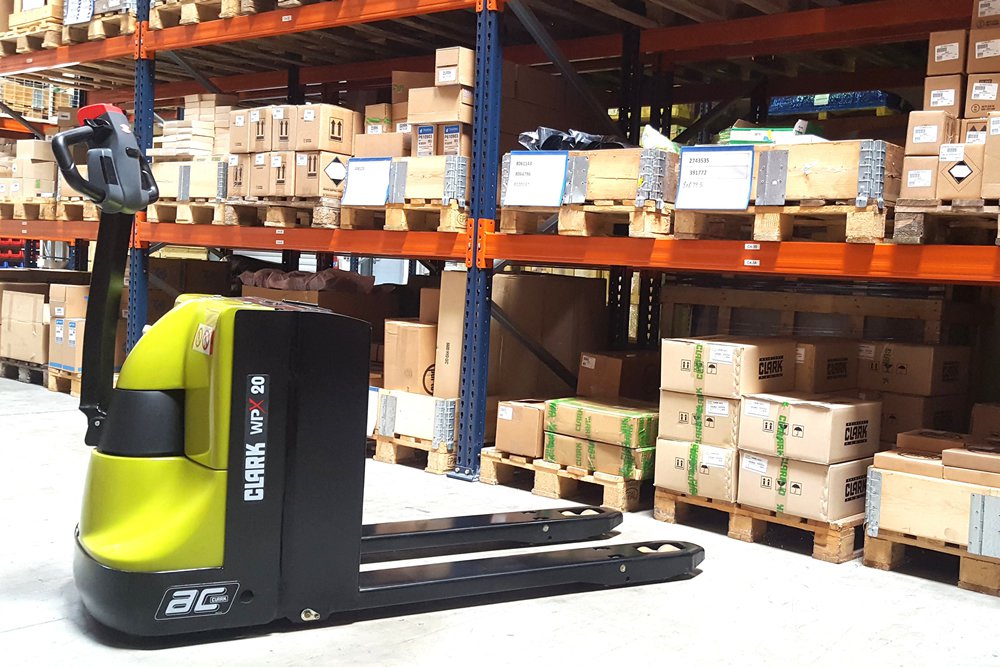 Electric Pallet Jacks for Warehouses
Pallet jacks are the most basic forklifts which lift and move pallets in your warehouse. Featuring two forks, electric type are most popular in the warehousing industry. We offer pallet trucks from premium brands like Linde, Clark, and Bobcat. They come with multiple features to ensure faster acceleration, more torque, higher efficiency, lower maintenance costs and extended battery life.
---
Electric Narrow Aisle Forklifts for Warehouses
Narrow Aisle forklifts are specially suited for warehouses as they can swiftly navigate tight spaces and also get tough jobs done. They are generally stand-up rider type and are battery powered. We offer a great variety of Electric Narrow Aisle reach trucks which are known to meet the performance and reliability requirements of today's demanding narrow aisle applications. Ergonomic design, advanced safety features, and energy efficiency combine to achieve maximum productivity.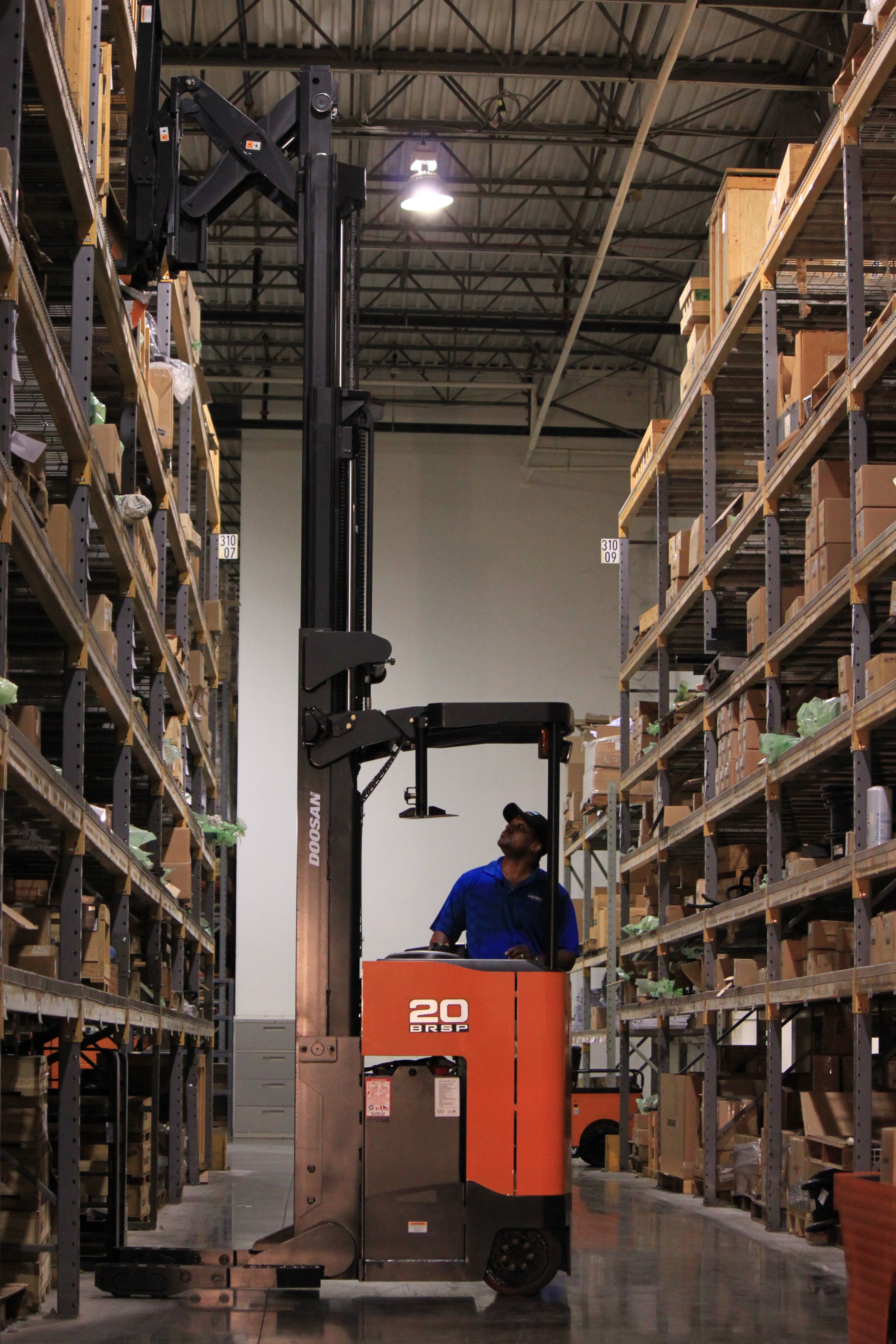 ---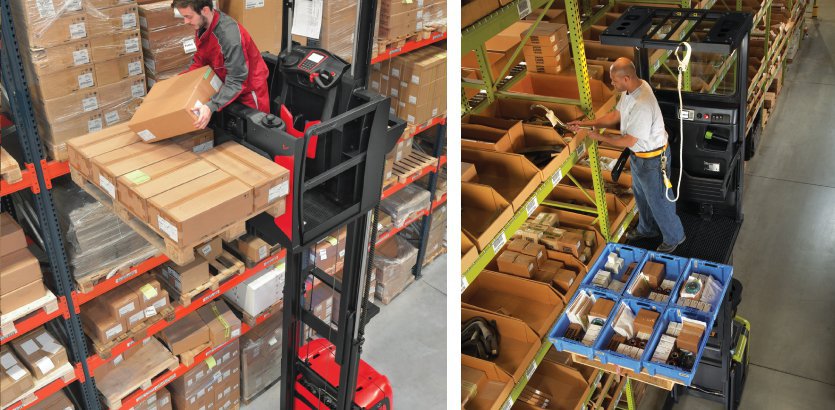 Order Pickers for Warehouses
Order pickers are unique to the warehousing industry as they lift, the operator, in addition to the material itself. Operators ride on a platform which is raised and lowered to the desired rack level and help operator "Pick" the desired order. Williams Machinery offers a wide range of order pickers to help you meet your business needs.
---
Very Narrow Aisle Forklifts
The very narrow aisle forklifts are specifically designed for order picking and handling processes in high rack warehouses. Often knows as turret trucks, these forklifts can work in aisles as narrow as 56″ (1.4M). These turret trucks allow you to cut the aisle width by almost 50% leading to more space for storage and significantly lower storage costs. We offer turret trucks from leading brands like Drexel, Bendi and Linde.
The very narrow aisle forklifts are a great innovation focused on warehousing industry and can provide you substantial cost savings. We would be happy to answer any question you may have regarding turret trucks.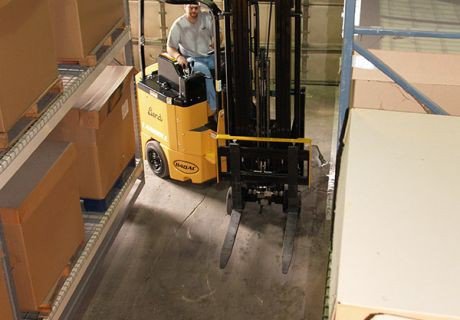 ---
Check Our Our Full Line of Warehouse Forklifts