Forklift Service and Repairs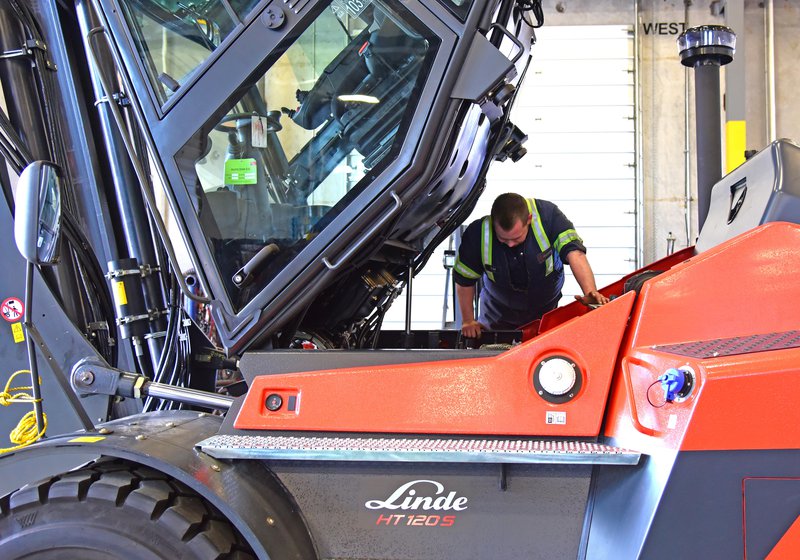 Repair and service solutions for forklifts, lift trucks, and material handling equipment
Unexpected breakdowns and machinery failures often result in loss of production hours which in turn lead to lost revenue. At Williams Machinery, our goal is to keep you up and running no matter what the situation. From in-shop repairs to on-site and mobile repairs, and from emergency repairs to planned maintenance packages, we have different solutions to suit your forklift repair and maintenance needs.
Our team of highly skilled technicians are trained to work on a wide range of forklift makes and models. An integrated approach from our Service, Parts, and Rentals' teams ensure that machine failures and unexpected events do not hamper your productivity.
Contact Us today for all your forklift servicing needs.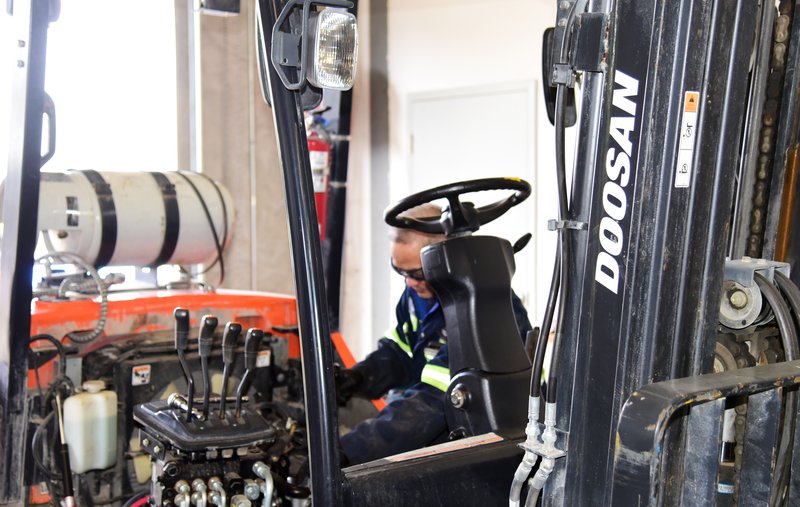 Emergency Repairs
Struck with an emergency? We have you covered. Available around the clock, our mobile service team is quick to react to such requests and utilizes GPS tracking to dispatch the nearest Service Technician to your site.
Quick response time combined with our flexible availability enables us to handle any emergency so that you can get back up and running in no time.
Give us a call now on 1.888.712.4748 and let our qualified Service team handle the emergency for you.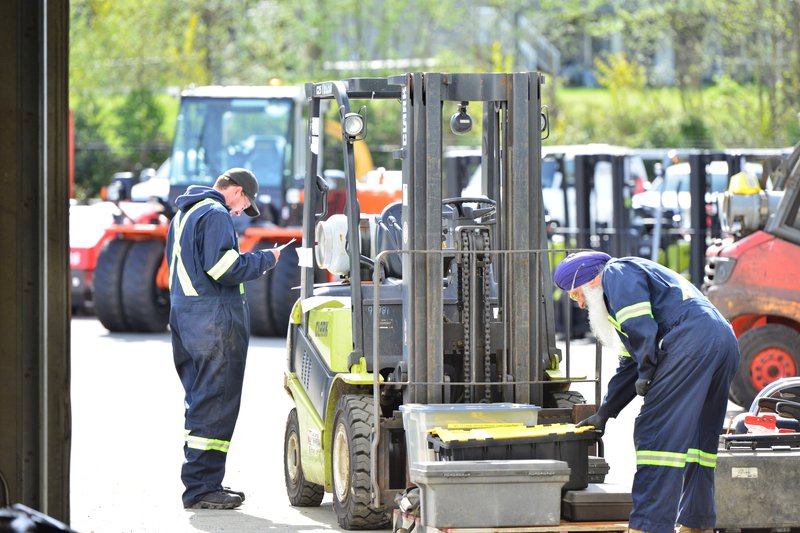 On-site Repairs/ Mobile Repairs
Moving machines for repairs or maintenance, especially from a work site, can be a daunting task. However, with our on-site and mobile forklift repair solution, you do not have to worry. Our factory trained service technicians will come to you to repair the machines on-site. Stocked with parts and tools, our fully equipped service vans enable our technicians to efficiently complete repairs on site so that you do not lose production hours.
Need assistance with a machine failure or maintenance on site? Reach out to our Service team here.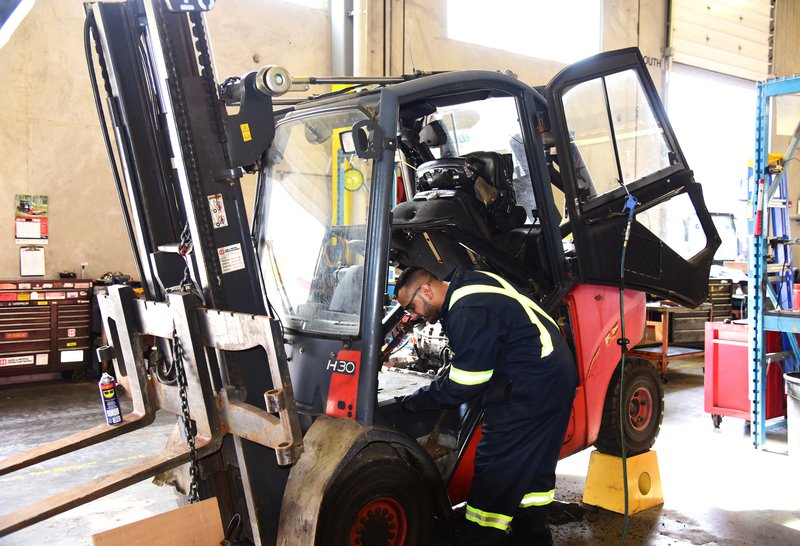 In-shop Repairs
With four Williams Machinery locations and four locations of our sister-company, Westerra Equipment, our service centres are spread across BC. Equipped with the latest technologies and tools, our team of certified service technicians at all our locations are experienced to work on an array of material handling as well as construction equipment. From regular repairs to preventative maintenance of your fleet, we have the solutions to cover all situations to ensure minimal downtime for you.
Fill in our Service Request form to connect with our Service team.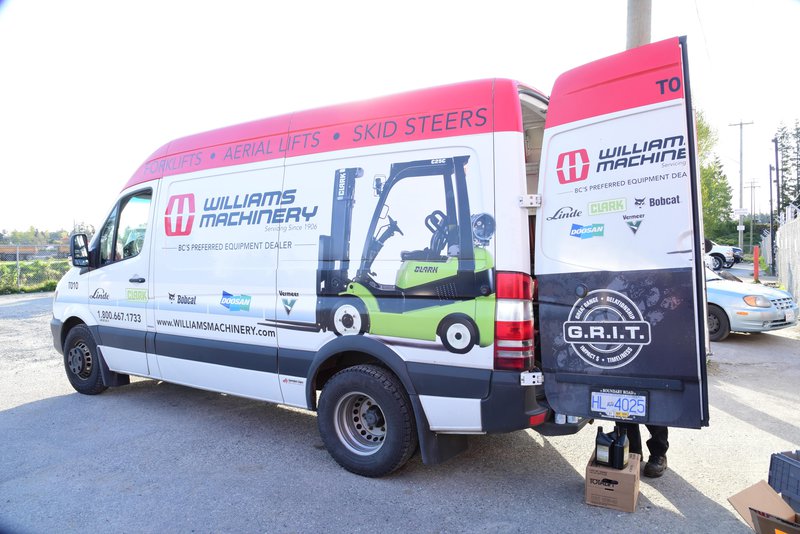 Planned Maintenance
Tackling issues before they arise helps you save on time and costs. Scheduled maintenance of your machines aides in identifying parts that need to be replaced as well as tackling mechanical failures that result from the daily wear and tear. Tailored to fit your needs, our Planned Maintenance forklift service plans let you focus on your business while we take care of your machines.
Connect with us today for a fleet audit and we will create a custom preventative maintenance plan that fits your business needs.