Forklift Parts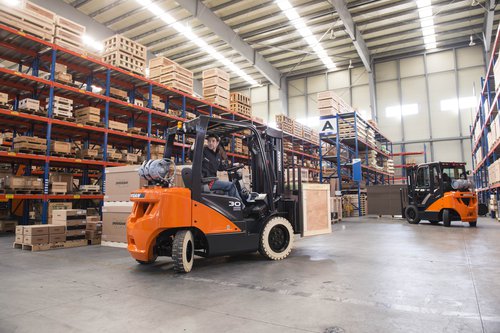 Keeping your forklifts up and running relies on regular service and reliable parts. A delay in replacing parts can result in loss of operating hours, and compromised operator safety.
While some parts need regular replacement, others need to be proactively replaced to prevent mechanical issues. In the event of a mechanical failure, replacement of parts as quickly as possible ensures less downtime on your machines. With 8 warehouses located throughout British Columbia, our goal is to have the right parts available on time so that your machines can be ready when you need them the most.
Preventive Maintenance Equipment Parts
Keep your equipment safe to operate by replacing parts before it is too late. Daily wear and tear on different forklift parts can affect the performance of your machines and lead to unexpected failure. Being proactive about replacing these parts can help save time, and money.
Parts that need to be checked regularly to keep your machines in top working order include oil filters, air filters, hydraulic filters, grease, as well as different fluids. Scheduled preventive maintenance helps identify parts that need to be replaced often or those that need to be replaced to avoid any downtime.
To purchase regularly replaced parts, Connect with Us now and one of our Parts Representatives will get in touch with you about your parts' needs.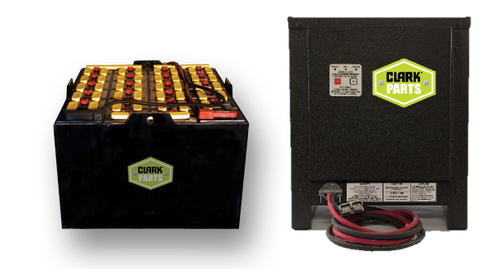 Emergency Replacement Parts
When a breakdown occurs, the most important thing is to get your equipment back up and running. With 8 warehouse locations scattered across the province, if we don't have the needed part in stock locally, we offer next day delivery from any of our other locations. We can also expedite orders from our various parts' distributors to get what you need to get your equipment back to work. We have 10,000+ items in stock at any given time including bearings, chains, hoses, batteries, engine tune-up parts, LPG fuel system parts, as well as diesel fuel system parts.
If you are unsure which part or what type of part to choose, have tight deadlines to meet, or are ready to make a purchase, our knowledgeable Parts Teams at all our locations are happy to assist you.
Fill in our Parts Request form now and a Parts Representative will get back to you shortly.
OEM Replacement Parts & Aftermarket Replacement Parts for Forklifts, Lift Trucks, And More
We carry an array of quality factory replacement forklift and lift truck replacement parts including parts from premium brands such as Clark, Doosan, and Linde. To offer you an even wider range of forklift parts at different price ranges, we also carry aftermarket replacement parts for a reliable, but lower cost option.
Our line-up of parts for forklifts, lift trucks, and material handling equipment spans across various makes and models including pneumatic tire forklifts, electric forklifts, cushion tire forklifts, narrow aisle forklifts, rough terrain forklifts as well as pallet jacks and container handlers. From seats, to forks, to mast rollers, and tires, we have all your forklift parts' needs covered.
Whatever maybe the make or model of your machine or whatever maybe your requirement, contact us today to get quality parts that won't let your machine down.