Careers
Build a career with your own two hands.
Every job we do at Williams Machinery is geared toward giving our customers the best darned experience they've ever had. If you share the same passion, we offer competitive pay and benefits, opportunities to grow and a great work experience.
We offer many ways to take control of your career including online training for technical and soft skills, management and leadership training and career counselling.
NO MONDAY BLUES
Work/life balance is important to us. We work hard as a team and have fun too.
EVERYONE MATTERS
We're a lean team where your effort makes a difference. As a result, our culture is friendly, collaborative and we have each other's backs.
Are you the right fit?
We work towards a common goal with shared values:
---
Build Trust
We build trust with our customers and each other.
Be A Team Player
Great things happen when we commit to working together.
Be Customer-Focused
Let's wow customers so they become raving fans.
Support Community
Care for each other, our community and the planet.
Deliver Results
Know what you need to do, then get it done.
---
Come work with the best
To us, being a top employer in BC is a commitment to providing the best work experience possible. If Williams Machinery sounds like the kind of team you want to grow with, apply today.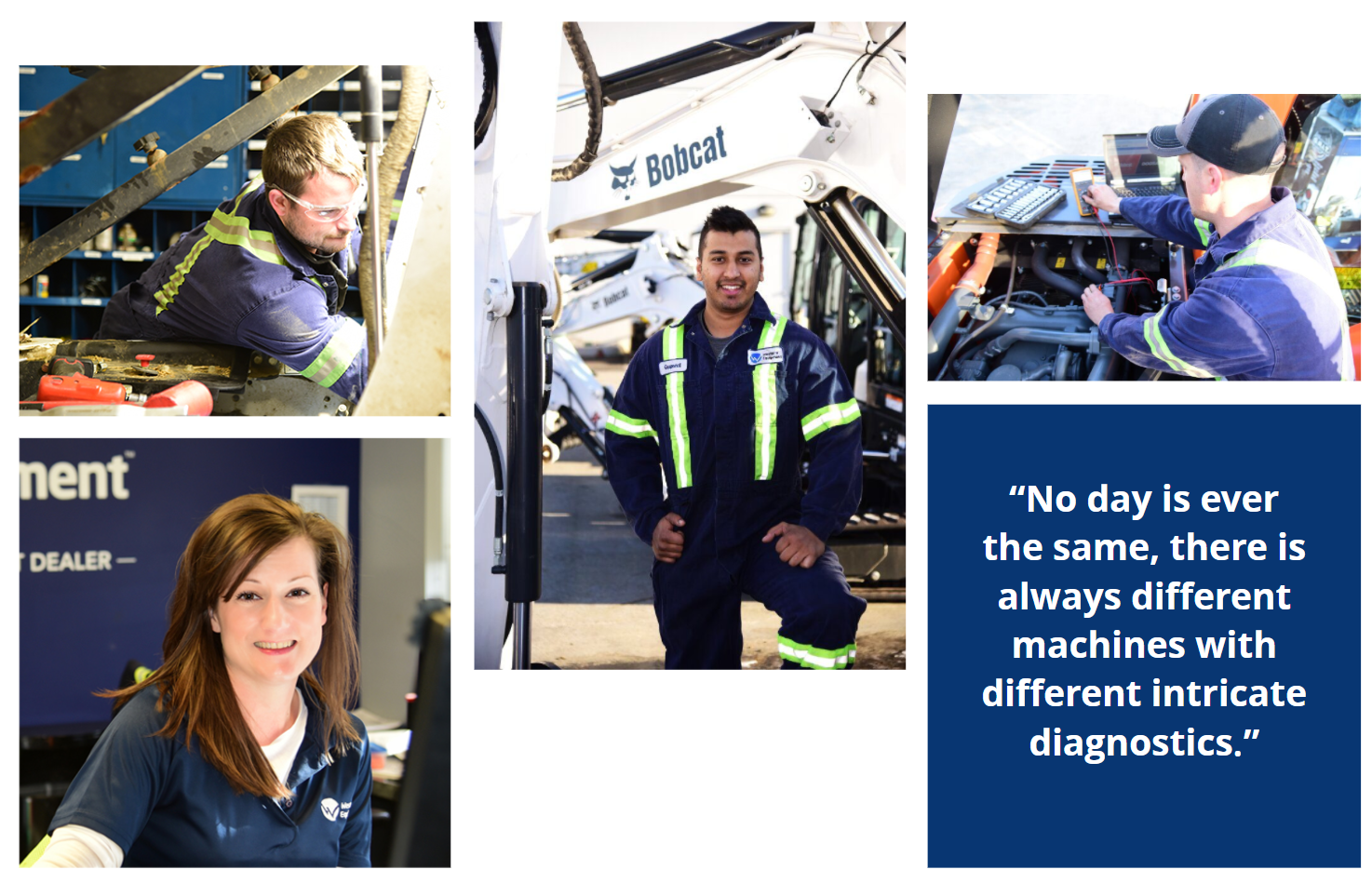 A Diverse & Inclusive Culture
Williams Machinery is committed to continue being a great place to work and a leading off-road equipment dealer in beautiful British Columbia. This mission is central to our focus on diversity and inclusion.
Williams Machinery is committed to fostering diversity and inclusion at all levels in our family of companies. It is a cornerstone in our core values to Build Trust, to be a Team Player, to be Customer Focused, to Support Community, and  to Deliver Results. We strongly believe that hiring and retaining individuals with a diverse array of talents, ideas, experiences, genders, ethnicities, and backgrounds propels the innovation that drives our success.
At our family of companies, diverse and inclusive teams, alongside with diverse range of equipment, have a significant impact on our sales and services, and help us better serve customers, equipment manufacturers, and community stakeholders from every background and industry. 
As an organization focused on diversity and inclusion, we pride ourselves in our unbiased and equality based approach to hiring, compensation, benefits and culture. Because of our policies and the results of our Diversity and Inclusion strategy, we consider Williams Machinery and our Family of Companies an Equal Opportunity Employer.
Current Openings
Jobs from our other divisions