5 Maintenance Checks to Perform on Your Forklift
January 30, 2020 | Blog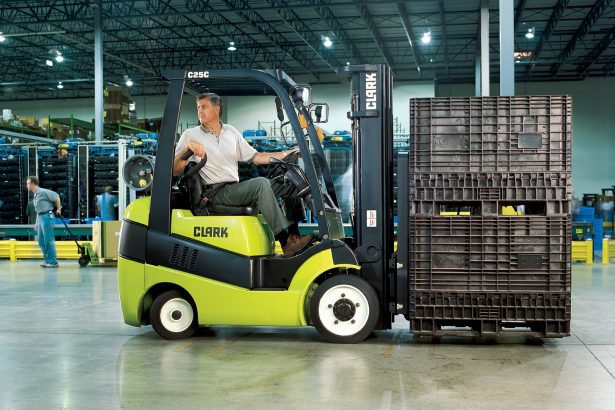 Keeping a well-maintained machine in your fleet means understanding its specific needs and performing regular maintenance to ensure it stays in good working order. Here are 5 maintenance checks to perform regularly to ensure your machine stays in top working condition.
Not all forklifts are created equal. Forklifts are available with various fuel and energy sources and for use in different environments, with propane and electric being the most common types used today. Propane forklifts are fueled by liquified petroleum (LP) and can typically be used both indoors and outdoors. Electric forklifts are powered by rechargeable batteries and are primarily for indoor use. Both require very specific maintenance throughout the year.
We recommend performing these checks every 250-500 hours.
Propane Forklifts
Check the tire condition & air pressure
Warning beacons, lights & backup alarms
Abnormal noise & leaks
Lubrication of Mast & Chains
Brake & Steering operation
Electric Forklifts
Watering levels in the battery
Corrosion around the battery
Charger connectors and cables
Check the tire condition & air pressure
Warning beacons, lights & backup alarms
At Williams Machinery, we understand your machine, whether it runs on propane or electricity. Let us help you take the guesswork away from your annual equipment service with our Planned Maintenance agreements. Our team of highly skilled, factory-trained technicians are here to keep your machine "up and running" all year round.
---
With service centres located across BC, our team of factory-trained service technicians are here to help you with your maintenance needs, wherever you are.
Reach out to your nearest location to book your next service appointment:
Williams Machinery
Westerra Equipment