Benefits of Using A Lithium-Ion Battery Over Lead-Acid
July 9, 2019 | Blog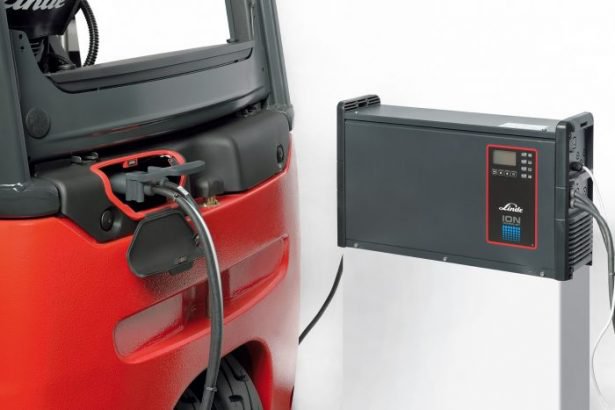 Lithium-ion batteries are quickly replacing lead acid for forklifts, but are lithium batteries better and why?
Here's a short breakdown of why lithium-ion batteries are superior to lead acid:
Faster Charge: Because of their sophisticated mechanics, lithium-ion batteries are capable of fast charge allowing for a quicker charging time compared to lead-acid batteries. Fast charge allows high amounts of energy into the battery until it reaches 70%.
Longer Lifespan: On average, lithium-ion batteries have twice the lifespan than lead-acid batteries! Lithium-ion batteries are less susceptible to losing cycles off their lifespan than lead acid batteries.
Higher Sustained Voltage: Lead-acid batteries are notorious for losing voltage or power throughout the day, even when they have plenty of charge left. That means your forklift will be sluggish and less responsive, which can be incredibly frustrating. Lithium-ion batteries maintain their power throughout the charge, giving you the long-lasting power you need to get things done.
Safer: Lithium-ion batteries don't require supervision while charging or a dedicated room, unlike lead acid batteries that are prone to overheating and give off dangerous fumes while charging.
Maintenance Free: Compared to lead-acid batteries that require regular "watering", lithium-ion batteries require minimal maintenance.
Cost Efficiency Long Term: Since lithium-ion batteries last longer, work more effectively, don't require maintenance and charge faster, it isn't rocket science why they are more cost-efficient than the lead acid variety.
Looking to make a switch to lithium-ion batteries in your material handling equipment? Speak to a Williams Machinery representative for more information.