Changes in the Okanagan Region
December 4, 2017 | News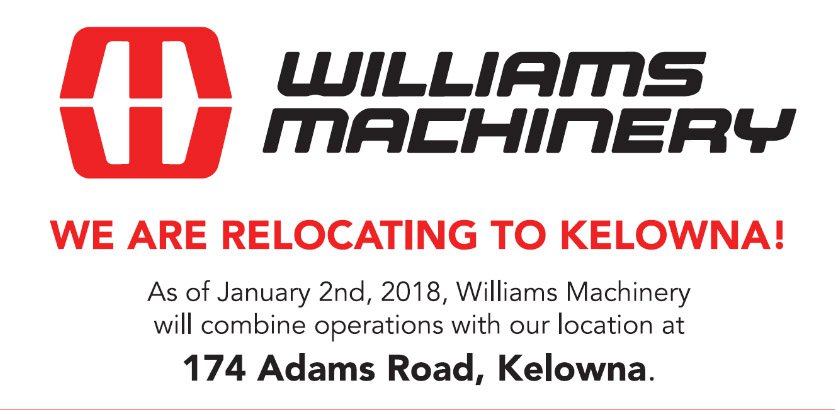 To better serve our customers in the Thompson Okanagan, we would like to inform you all of the changes to our operations in the region. Effective January 2, 2018, we will merge our Vernon operation into our Kelowna operation.
Our staff in Vernon will work out of the Kelowna location but we will retain a presence locally. With a larger team in one location, we can pool our resources and offer a wider range of expertise to serve you better in the region.
We are committed to serving our North Okanagan customers and are offering the following options to ensure that resources are in place to deliver the level of service you need to keep you up and running.
Communication – We are retaining the Vernon phone number and calls will automatically be redirected to Kelowna.
Service – We will have a resident tech working out of Vernon who will be coordinated from our dispatch in Kelowna. Vernon customers wishing to drop off equipment for service but not wanting to drive to Kelowna will have access to a secure "Holding Yard" in Vernon to drop off and pick up their equipment. We will arrange transport to and from the Holding Yard to our Kelowna service team at no charge. The location of this holding yard will be announced shortly once details are finalized.
Parts – Customers will now have parts delivery options that did not exist before. The parts team will be based out of Kelowna and drop boxes will be available in Vernon, West Kelowna and Penticton for your convenience. In stock parts will be shipped to the drop boxes next day at no additional charge. More details will follow.
Sales – Our sales consultant will work remotely and as required will work from our Kelowna store. He will have access to inventory in the secure "Holding Yard" in Vernon.
Rentals – All rental equipment in the Vernon fleet will be moved to Kelowna allowing us to offer a wider range of products to our customers in the Thompson Okanagan region.
If you have any questions, do not hesitate to contact Brandon Smith, Regional Operations Manager of Thompson/Okanagan, via phone at 250.318.7774 or e-mail at bsmith@williamsmachinery.com.