Doosan Lift Sales Bootcamp
July 9, 2019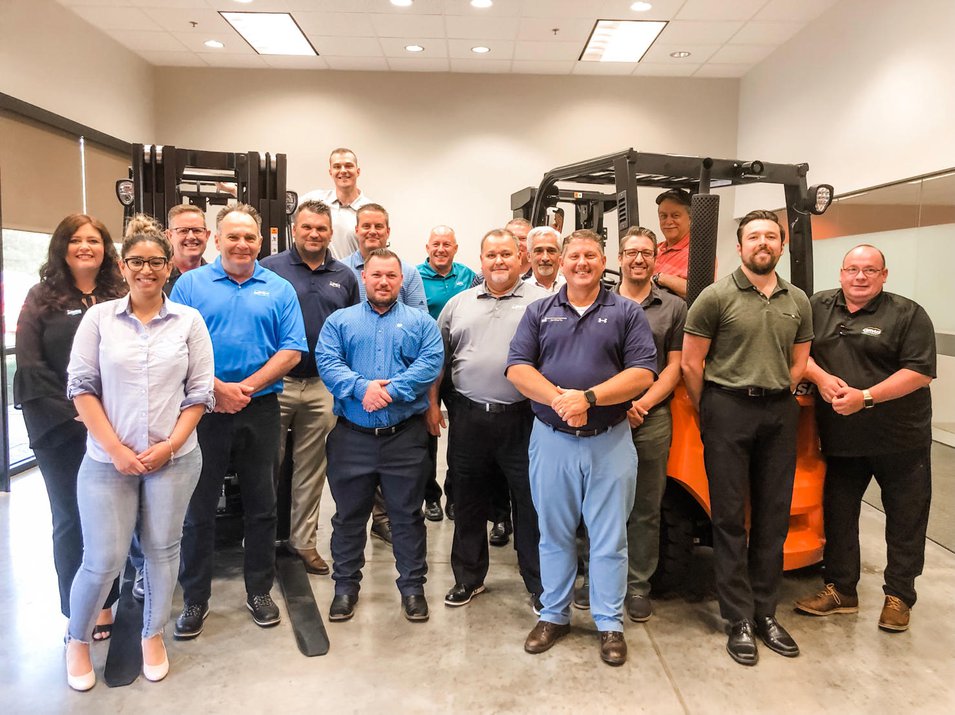 Carson, Material Handling Sales Representative, participated in Doosan Lift's annual sales bootcamp, alongside sales representatives from across the US and Canada. The 3-day training course focused on Doosan's detailed mechanics, shared industry knowledge and insight into consumer needs and upcoming trends. Sales representatives learned more about Doosan's range of products and spoke with sales managers, product managers and the design team to better understand the improvements being made to the machines, and also how these changes were positively impacting the customer's bottom line.
Relatively new to his role in sales, the course gave Carson the confidence to speak about and provide knowledgeable recommendations to his clientele on a brand he trusts.
"Being factory trained, I am now more confident in our product lines than ever before", says Carson.
Carson is proud to have Doosan Lift be a part of the product range offered at Williams Machinery. "I am very glad to represent a brand that is so forward-thinking and focused on end-user dynamics."
Our Sales team is equipped with the knowledge and expertise to help you find the right machine for your next job, whether you're in the market for a new piece of equipment, or would like to know about all the features your current machine has to offer.