Linde Releases a New Generation of Counterbalanced Forklift Trucks
July 13, 2021 | Blog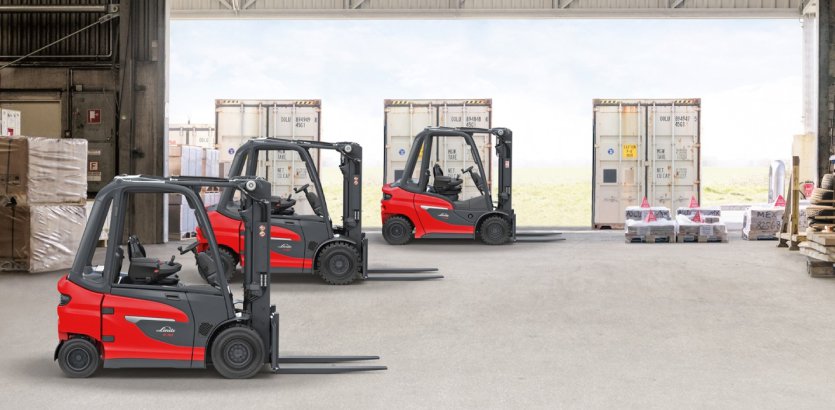 Linde Offers Innovative Solutions for Your Everyday Material Handling Needs with Improved E20 - E35 & H20 - H35 Forklift Trucks
Making waves in the material handling industry, Linde has introduced their new lineup of counterbalanced forklifts. Designed with the operator's needs in mind, these machines are built with Linde's expertise in innovative technology. Increase your jobsite efficiency and maximize your resources with these powerful, high performing forklifts. Contact one of our people today to learn more and expand your fleet.
---
Linde E20 – E35 Electric Forklift Truck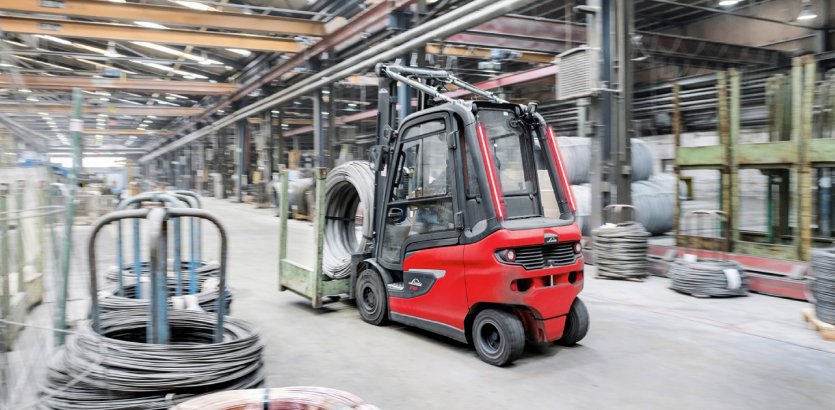 Get maximum maneuverability inside your warehouse with the improved E20 – E35 electric forklift truck. Easily navigate around tight spaces and narrow aisles, while achieving maximum efficiency. These models excel in warehouse environments, and are built to be compact, powerful, and comfortable for operators. In addition to Linde's classic ergonomics and updated shock absorption design, operators can now benefit from the newly launched air-conditioned cab option to help decrease work-fatigue. And thanks to a lift capacity of 4,000 – 7,000 lbs, you can conquer tougher jobs with ease. Experience smooth rides, while achieving high turnover and maximum performance over long periods of time.
Optimum Maneuverability
These electric forklifts are built to deliver maximum maneuverability. It features a dual motor front drive and combi steering axle which lets both rear wheels to turn almost ninety degrees to the truck's longitudinal axis. This enables operators to achieve a perfect circle when turning.
Synchronous Reluctance Motors
The all-new synchronous reluctance motors help optimize operating performance and delivers higher energy efficiency than conventional systems across all performance classes.
High-Performance Energy Systems
Powered by Linde's signature lithium-ion or fuel cell systems, the E20-35 series can excel in demanding multi-shift operations. Get long-term electric performance and improved overall safety.
Load Balancing
Benefit from a charging strategy that is right for your jobsite with the help of load balancing. This feature works to avoid expensive power peaks by limiting the available charging power, and enables you to cater charging sessions to your local energy infrastructure.
---
Linde H20 – H35 Diesel and Gas Forklift Truck with Hydrostatic Drive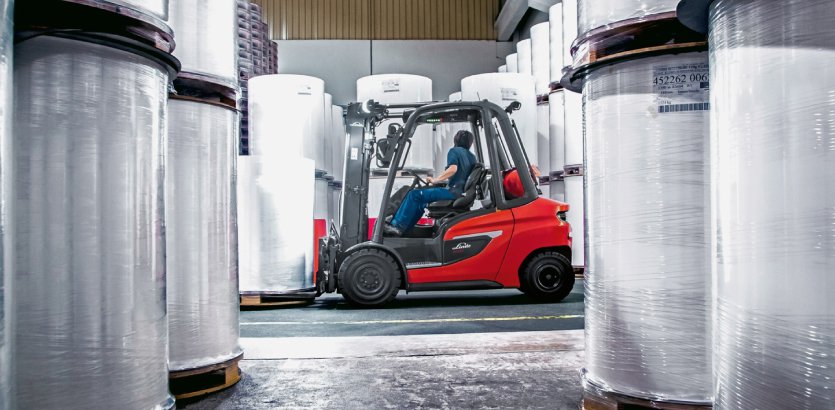 Are you in the market for a new diesel forklift that offers exceptional power while requiring little maintenance? Linde's H20 – H35 models are built with the best combustion engines available. Adaptable for any job, this series offers operators a robust and flexible machine with optimal visibility and safety. It offers a lift capacity ranging from 4,000 – 7,000 lbs, helping you work in demanding environments while getting impressive precision and performance.
Hydrostatic drive
Built with hydrostatic drive, The H20 – H35 series offer a gentle start-up, quick direction changes, sensitive load handling, and agility in the tightest spaces.
Proven Operating Concepts
Linde's dual-pedal control gives operators greater control and precision of the truck. While the right pedal moves the truck forwards, the left moves it back. Linde's Load Control also improve driver control, but of the truck's key mast functions. Controls are built into an ergonomic armrest to minimize arm movements and prevents fatigue.
Ergonomic Driver's Workstation
The steering wheel of these truck are strategically placed off-center in consideration of operator's comfort. This design reduces the left arm shoulder movements and prevents joint wear. Important functions, such as headlights and heating, are positioned a customizable overhead console for easy access and use. There is also added space in the operators cab to increase comfort and minimize worker fatigue. To decrease the stress caused by vibrations, the drive axle, steering axle, and mast are decoupled from the chassis.
---
Interested in learning more? Reach out to our sales reps to discuss adding these premium machines to your fleet.