Summer Forklift Maintenance Tips
May 28, 2020 | Blog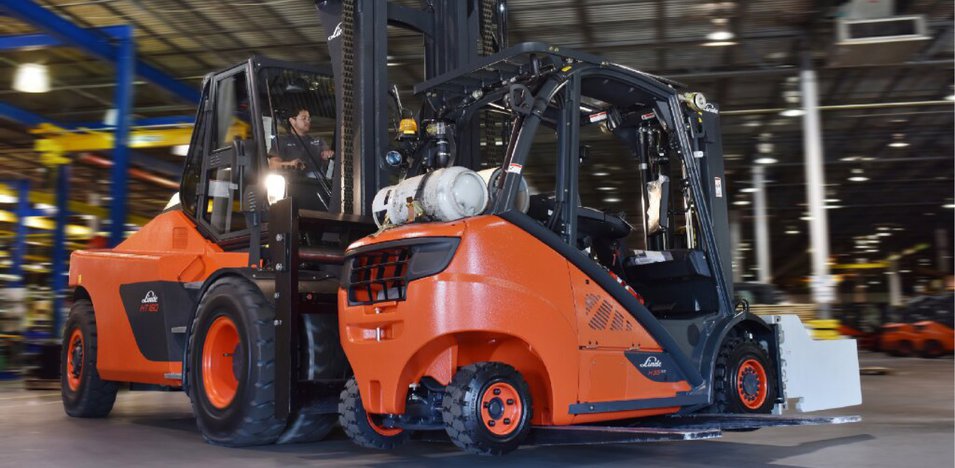 As temperatures increase, so do the maintenance needs of your forklift. Regular maintenance is crucial throughout the year, but especially during hotter seasons as heat can cause internal issues and damage to your equipment. Don't let unexpected repair costs ruin your summer. Prepare your forklift for the upcoming season with these tips:
1. Check Your Batteries
Higher temperatures can cause excess corrosion and low fluid levels in your forklift batteries. Make sure your batteries are clean and water levels aren't running too low.
2. Inspect Your Radiator
Damaged or malfunctioning radiators can lead to overheating. Check to see that your radiator is working and that your radiator hoses are adjusted with no signs of cracking.
3. Clear your Air Flow
Dirt and dust can accumulate in your air filters making it hard for your forklift to release any hot air being built up internally. Clean off your equipment often and replace any clogged filters to ensure proper airflow of your forklift.
2. Top Up Your Fluids
Check to see that your oils and fluids, including coolant, are all at their recommended levels.
3. Perform a Tire, Hose and Belt Inspection
Summer heat can lead to cracking and excess wear to rubber components of your forklifts. It's important to inspect your tires and forklift hoses regularly, and make sure to replace them immediately if you notice any signs of cracking.
4. Operate Safely
Make sure you are operating your forklift safely in hotter months. Overloading can cause your forklift to overheat which could lead to worksite damage, or injury to the operator and nearby individuals. Monitor your forklift dashboard for any signs of stress and let the machine cool down in a shaded area, if required. As an operator, make sure you are well hydrated and are not working for prolong periods directly in the sun. Your health is as important as the health of your forklift.
---
With service centres located across BC, our team of factory-trained service technicians are here to help you with your maintenance needs, wherever you are.
Reach out to your nearest location to book your next service appointment:
Williams Machinery
Westerra Equipment