Bobcat going electric in the skid steer and compact track loader market
April 14, 2022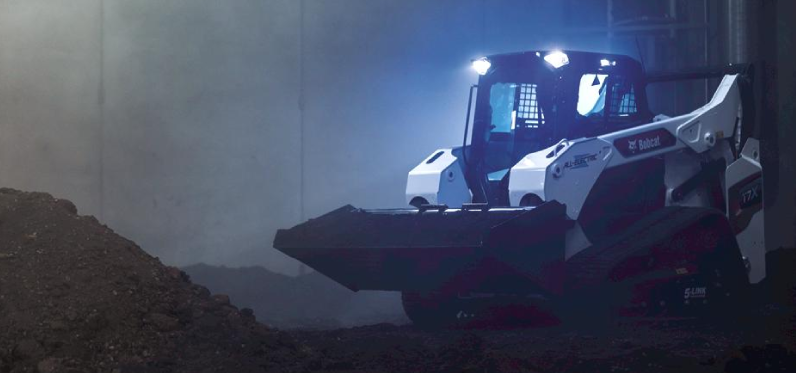 Find out how Bobcat's all-electric T7X compact track loader compares with their diesel line-up.
Backed by their industry-leading expertise in compact equipment, Bobcat introduces the first all-electric T7X compact track loader. Embracing electric as the way of the future, this launch marks the beginning of pathing the industry towards a greener future.
How do these machines perform against traditional diesel-powered equipment? Here is the breakdown.
---
Bobcat T7X Compact Track Loader
The Battery
Fully powered by a 62-kilowatt lithium-ion battery, the T7X is equipped to match the power of its diesel-powered counterparts. With a full charge, you can get up to four hours of continuous uptime, or a full day of work with intermittent use. Paired with an electrical powertrain, this machine delivers instant torque up to three times more than traditional loaders.
The Build
The Bobcat T7X replaces traditional hydraulic components with anew electrical drive system consisting of electric drive motors and ball screw actuators. This means virtually no fluids required – in fact, only one quart of eco-friendly coolant is used compared to 60 gallons of fluid in diesel and hydraulic powered alternatives. Also built with less parts than a diesel-engine loader, maintenance and repair costs are hit all-time lows.
The Impact
Work with zero-emissions and lessen your business's environmental footprint. Also improve operator environment with a drastic reduction in noise (operator position noise level of 65.4 dB) and vibration. Plus with a bystander noise level of 92.7 dB you can work anytime in the day without disrupting neighboring communities.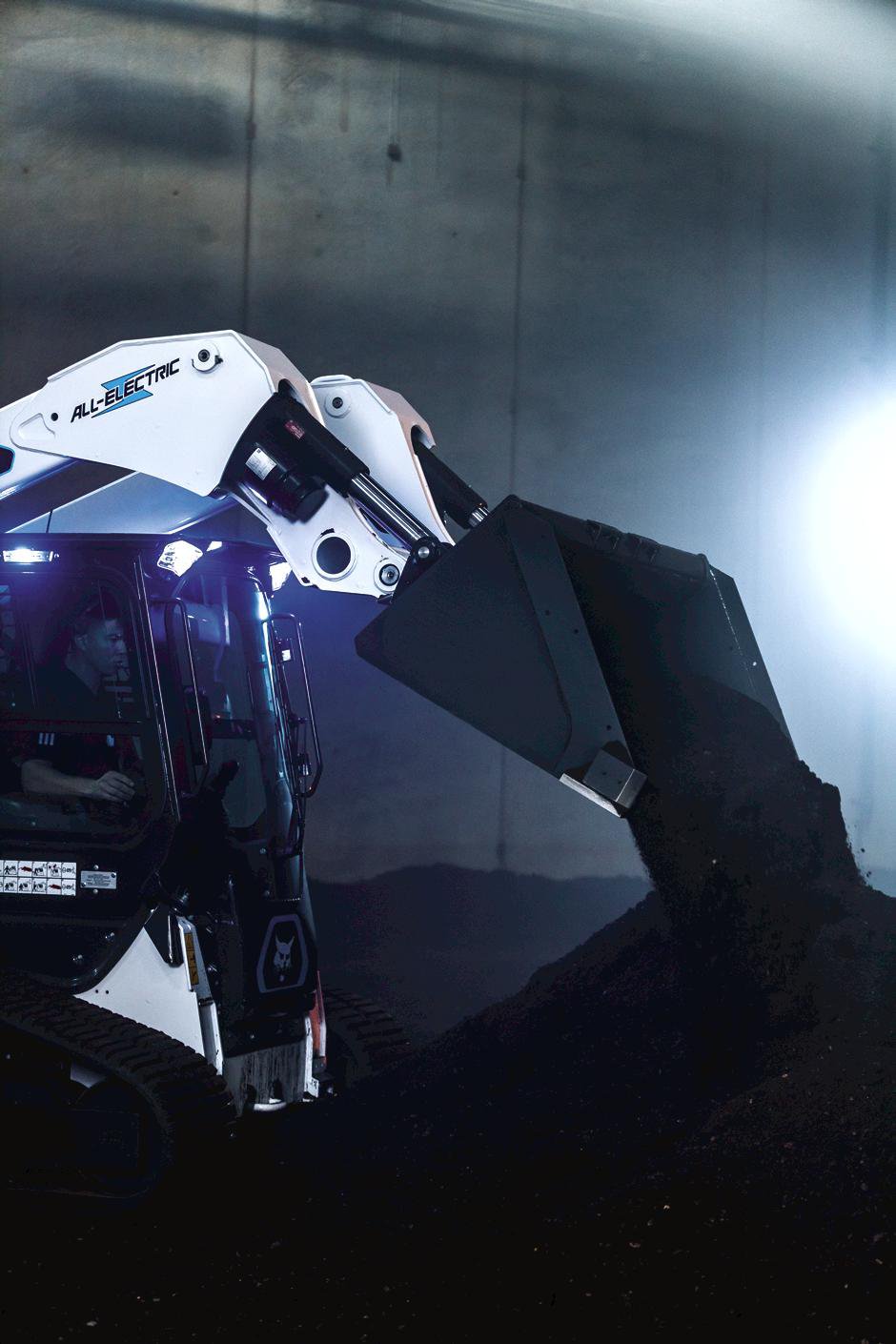 ---
Electric versus Diesel
Benefits of Electric
Zero emissions
Quiet operations
Increased horse power
Benefits of Diesel
Continuous operation time
Larger range of options and capacities
---
With a rated operating capacity of 3,030 lbs, the T7X sits between the T76 and T740 Compact Track Loader. Here is how they compare.
Comparison of electric T7X and diesel T76 and T740

| Specs | T76 | T7X | T740 |
| --- | --- | --- | --- |
| Rated Operating Capacity | 2,900 lb (1315 kg) | 3,030 lbs (1374 kg) | 3,310 lbs (1501 kg) |
| Operating Weight | 10,250 lb (4649 kg) | 12,187 lb. (5528 kg) | 10127 lb (4594 kg) |
| Ground Pressure | 6.2 psi (0.43 bar) | 5.9 psi (.40 bar) | 4.1 psi (0.28 bar) |
| Travel Speed | 6.8 mph (10.9 km/h) | 5.9 mph (9.5 km/hr.) | 6.0 mph (9.7 km/h) |
| Travel Speed (2-speed option) | 9.2 mph (14.8 km/h) | 9.1 mph (14.6 km/hr.) | 8.3 mph (13.4 km/h) |
| Power | 74 hp (55.2 kW) | 100 hp (62 kW) | 74 hp (55.2 kW) |
---
Reach out to our sales representatives to learn more and be paired with the best machine for your job.