Guide for Buying a Used Skid Steer Loader (Plus Inspection List)
September 22, 2021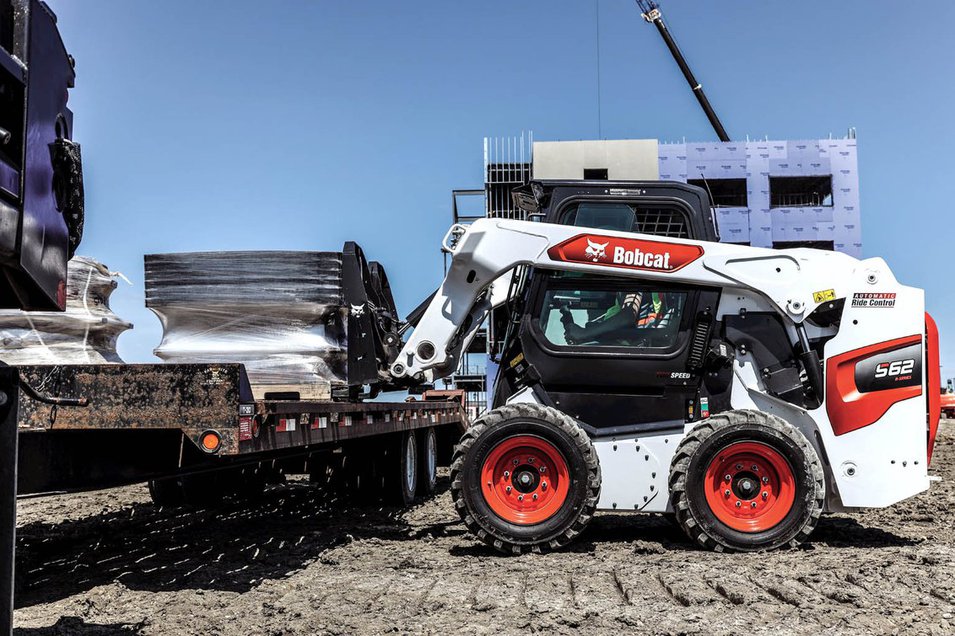 Valuable Used Skid Steer Buying Tips
Buying a used skid steer loader is a smart way to lower the upfront investment while still getting to own this versatile piece of equipment. It can, however, seem like a daunting task to find one that is in good condition and matches your needs perfectly. Below are the tips from experts at Williams Machinery on how to evaluate a used skid steer and how to budget for it.
At the end of this guide, you can download a detailed, printable checklist for conducting a physical inspection of the pre-owned skid steer.
1. Hours logged and the equipment age
The #1 thing to look at when evaluating a used skid steer is the number of hours it has logged. If it has worked full-time, 30+ hours/week, then you could be in for high maintenance costs going forward. Typically, a 4-year-old machine with 2000 hours would be better than a 2-year-old machine with 3000 hours which has been worked full time.
Knowing the age of the used skid steer will also help you ensure that the parts for that model are easily available in the market to keep the machine up and running.
2. Know the History
Asking the right questions about the history of the used skid steer can tell you a lot. There are 5 key questions that will help you better understand what a used skid steer has gone through.
2.1 What kind of jobsites was the Skid Steer used at?
For example- working on a construction site could be much more demanding then working on a farm and could shorten its lifespan.
2.2 What kind of work was the skid steer used to perform?
For example- the amount of wear and tear will be much higher if it was used for breaking concrete vs if it was used for moving snow.
2.3 Did the skid-steer have more than one owner in the past?
It is always better to buy a used equipment with one owner so that you can be sure of how well it was used and maintained.
2.4 Are there any attachments included with the purchase?
2.5 If you are buying from a dealer, do they have any past customer references?
3. Maintenance & Service records
Even a heavily used skid steer could be worth buying if it was very well cared for. Experts says that you should always ask to review the maintenance records to know how strictly the maintenance routines were followed and get an insight on the overall health of the equipment.
Look deep into the records to understand what kind of issues the used skid steer has had in the past and be able to estimate the future maintenance costs. You should also check with the owner if there is any portion of the original warranty that is remaining and could be transferred to you.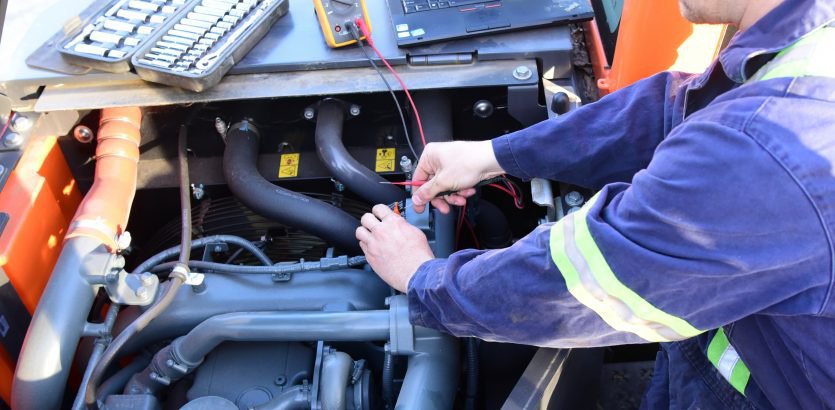 4. Check the Hydraulics
Hydraulics are truly the heart of a skid steer, and you should pay special attention to any issues as they could affect your output. You need to get the skid steer running, lift the boom up and observe the following to check for any instabilities-
The boom should hold up and not sink down on its own when you let go
The bucket should also hold-up and not start turning by itself
Additionally, watch out for hydraulic leaks by checking the appearance of hoses and looking for wet spots and damage. If there is a potential indication of damage, you should ask to get hydraulic fluid sample tested to check for contamination and system issues.
5. How much does a used skid steer cost?
When evaluating a used skid steer, you need to balance price, age, and condition to fit your equipment needs and budget. While a very low-cost option may appear lucrative, it also demands higher repair and maintenance costs, not to mention the potential downtime associated with a more heavily used machine.
For example, a new Bobcat S64 has a list price of around $62,000 CAD. It may be possible to find a similar used model for as low as $20,000, but you should expect it to be an older model and may have been very heavily used, or even damaged. With such a machine, you will likely need to invest in repairs before the first use followed by increased maintenance and operating costs in the coming years. Considering the upfront cost, alongside ongoing maintenance and reliability of a used machine is critical in choosing the right skid steer for your needs.
6. Perform the Physical Inspection
There is no alternative to physically checking the used skid steer loader you are planning to purchase. For getting the most out of the inspection, we highly recommended that it is performed by someone who genuinely understands skid steers- be it yourself or a certified mechanic.
Physical Inspection Checklist
You can Download & Print the Detailed Used Skid Steer Inspection List and check it off when you perform the physical inspection. Here is a snapshot of what the checklist looks like-

Used Skid Steer Test Drive
You or your mechanic should operate the skid steer prior to purchase to see its operating condition. Be sure to check the lights, controls, seatbelt, steering, horn, switches, cab heating and air conditioning, loader arm etc. Seeing the pre-owned skid-steer loader in action will not only let you identify problems but also give you a peace of mind that it will get your job done.
Conclusion
There are a lot of options out there for used skid steers, all you need to do is check for the right things before making a purchase. It is important to be thorough in your evaluation to avoid expensive repairs and safety issues in future. With the help of these tips from our experts, you can expect to find a good deal on a used skid steer that will get your job done. Check our inventory of used skid steer loaders.
---
Have more questions about buying a used skid steer? Our equipment specialists are ready to help you find the right equipment for your needs. Speak to one of our people today.