Truck or Trailer? Which Vacuum Excavator Solution is Best for You?
October 24, 2023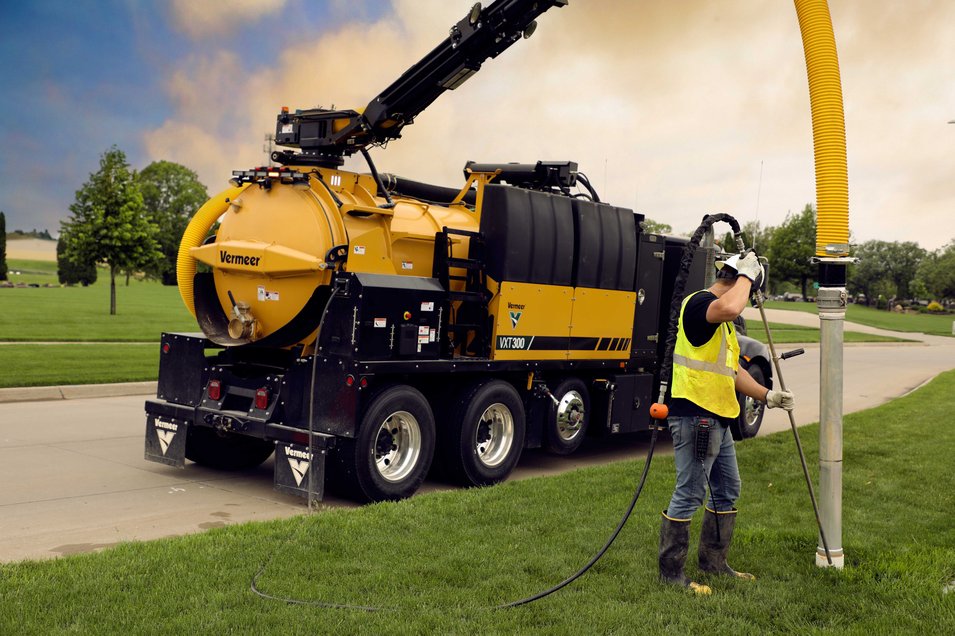 Vacuum excavators come in all different shapes and sizes; Vermeer offers everything from the ECO25 which mounts to the rear bed of trucks to the new VX75 trailer vacuum and all the way up to the newly launched VXT600 truck. Due to the size and transportation differences there's several advantages and disadvantages that come with each size and model. The best fit for you would depend on the workload you hope to complete. See below our recommendations on if you should go for a truck or a trailer for your next vacuum excavator from Vermeer!
Why go trailer, not a truck?
Lower Initial Cost: Trailer-mounted vacuum excavators are generally more affordable to purchase or rent, which can be advantageous for smaller companies or occasional use.
Lighter Weight: Trailers are lighter than full-sized vacuum trucks, which can be an advantage when weight restrictions are a concern, such as when working on soft ground or near sensitive infrastructure.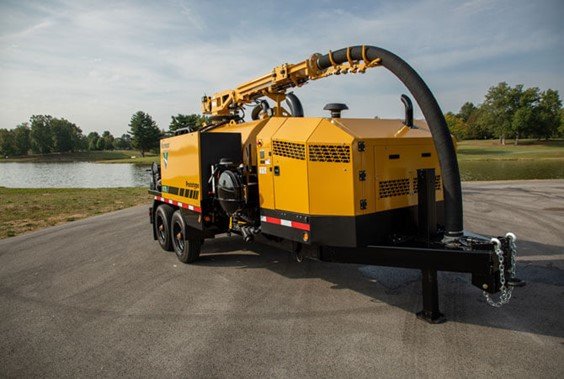 Reduced Maintenance Costs: Trailer-mounted units may have lower maintenance and operating costs compared to larger vacuum trucks.
Delivery time: In some cases, trailers can be more readily available for purchase versus trucks due to the intricacies associated with the vacuum trucks.
Lower Profile: Due to being smaller in tank size and engine, the trailer vacuums are typically of a lower height compared to vacuum trucks, this can be beneficial for situations where overhead space is very limited beyond the standard bridge height.
Why go truck, not a trailer?
Greater Capacity: Vacuum trucks typically have larger debris and water tanks, which means they can hold more material before needing to be emptied. This can be beneficial for longer or larger scale projects on construction sites or other places.
Mobility: Vacuum trucks are self-contained units with their own chassis, which provides better mobility and maneuverability in some situations, especially on rough terrain and rubble. The unified body is an all-in-one answer should you find yourself needing the vacuum regularly.
Dedicated Equipment: Vacuum trucks are built specifically for vacuum excavation, so they may have more features and specialized components designed for efficient excavation. The Vermeer VXT600 for example provides operators with the ability to tip loads with the hydraulic body lift.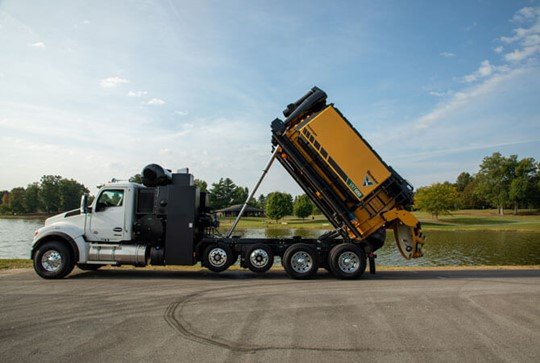 Transportability: Trailers are easier to transport if you have the right equipment to pull them. They are versatile in the sense of being able to be attached to a variety of vehicles, however you must have a vehicle able to tow the heavy machinery from one job site to another.
Performance, Unlimited.
With the launch of the new VXT600 and VX75, there's never been a better time if you're looking into upgrading your equipment fleet! If you're looking for a vacuum without limitations, the VXT600 improves on its predecessor in nearly every aspect with the machine pushing new levels of capability and productivity as a result.
If versatility and compactness is what you need the VX75 trailer mounted vacuum excavator provides a great alternative to the full truck option of the VXT line.
Ready to make your pick? Contact us to find out more about the Vermeer vacuum line-up.
Our team can help you through the process of selecting the best equipment for your needs. You can contact us using the button below or by calling us!