Picking The Right Stump Grinder/Cutter for Your Needs
September 6, 2023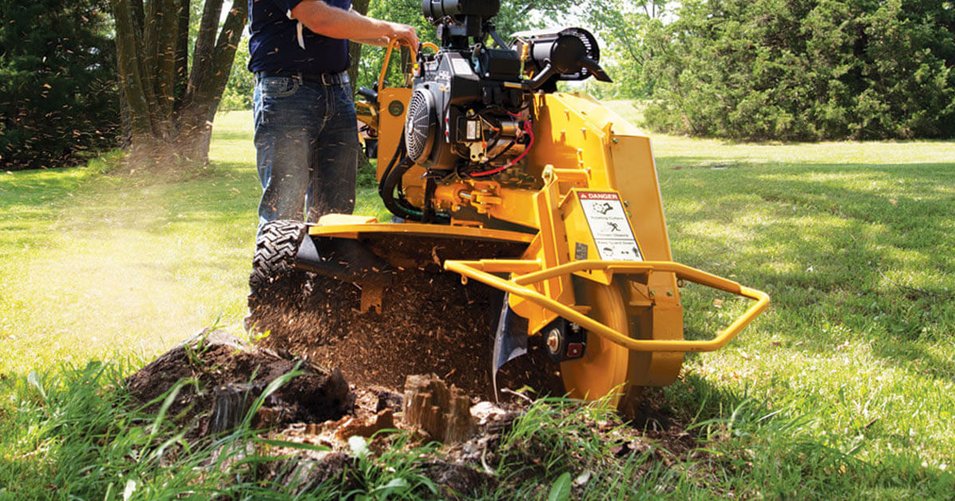 Dealing with the aftermath of tree removal can be a tedious process without the right equipment for the job. Several factors can impact whether the equipment you have is right or not for stump removal with key ones being the stump sizes, wood density, scale of the job and terrain conditions.
There's a wide range of stump grinders available to help with the process of removing stumps left by cut trees. These machines come in a range of shapes and sizes so it's important to consider key factors before picking a stump grinder.
What are the Different Forms of Stump Grinder Equipment?
Handlebar Grinders
These stump grinders come in compact form for easy transportation. Grinding is completed by moving the wheel back and forth manually by the operator. This machine type works best for jobs where access to stumps is limited by space. These stump grinders are limited, however, due to their size and therefore should only be used for smaller easier tree stumps and therefore are not generally recommended beyond small one-off jobs.
Tracked Walking Grinders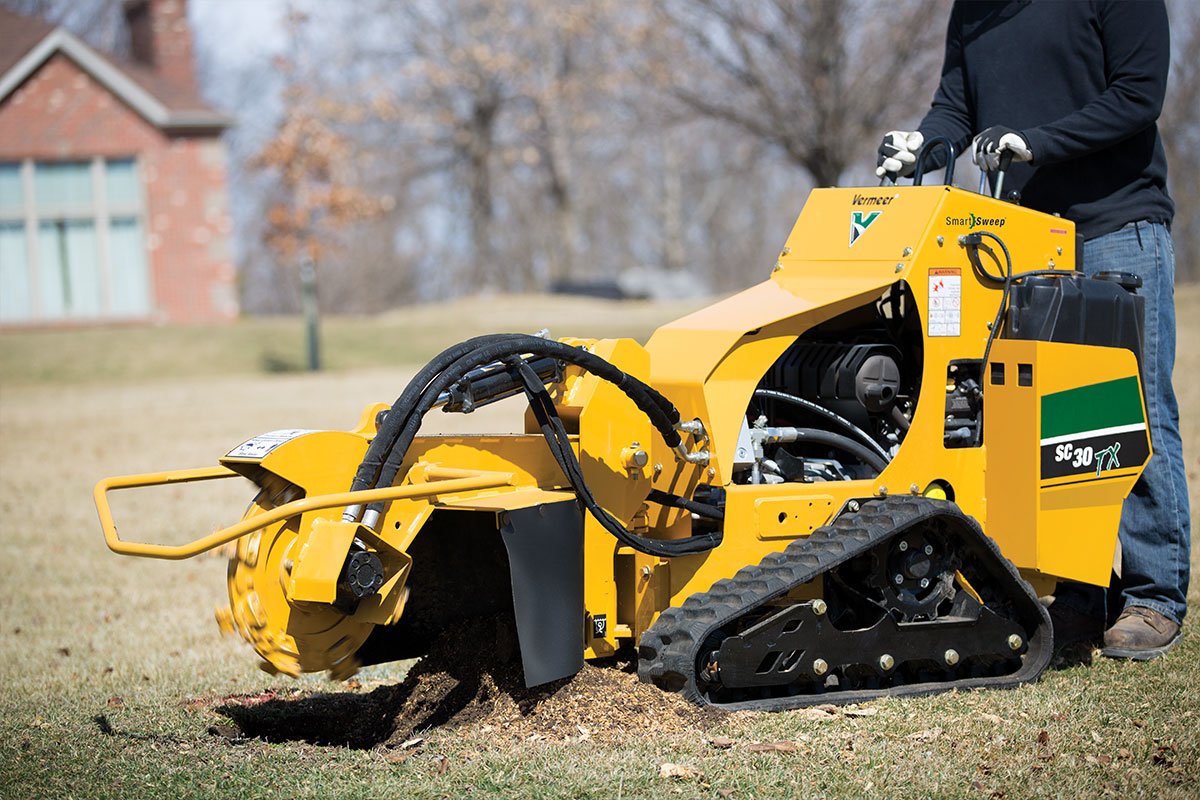 Equipped with tracks, these grinders are larger and more capable than handlebar grinders. This form of grinder requires the operator to guide the equipment using controls on the rear of the machine to maneuver the cutting process. These perform better for jobs located in residential areas as they use tracks which have the low ground disturbance required for such tasks.
Wheeled Walking Grinders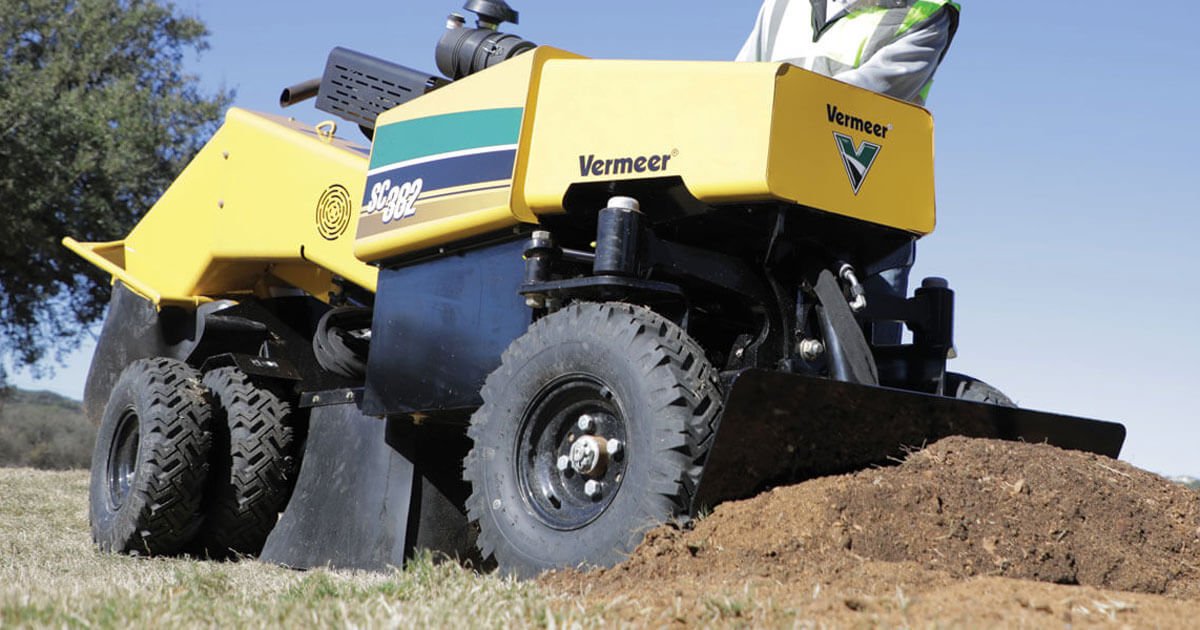 These machines operate with wheels instead of tracks which makes them better suited for heavy duty jobs or tasks on off road conditions. Both the tracked and wheeled grinders function the same with the operator maneuvering the machine from the rear controls.
Attachment Stump Grinders
An alternative option is to use an attachment on an existing skid steer or track loader. This can help with not needing to purchase a new machine but instead making use of attachments that can be run using the controls familiar to the operator. Some attachments can even function through hydraulic operation meaning the engine is not needed to operate the attachment.
What to Consider When Picking a Stump Grinder?
Stump size
The largest factor of importance in the selection of the right stump grinder would be the stump size of the job in question. Specific equipment would be required depending on the size of the stump, height and depth. Small handlebar grinders would struggle to grind down stumps further than 6" deep whereas the wheeled grinders would have stronger capability, with the tracked grinders often being most capable of handling jobs that require grinding up to heights of 30" down to depths of around 12" deep.
Wood hardness
The condition of the stump impacts the ability to grind greatly. Should a stump be softer due to rotting this would make it easier to grind down using a handlebar grinder or alike. Fresh cut tree stumps would require more equipment and therefore increase costs as heavier duty machines may be needed to grind down the harder dense wood.
Number of stumps
If a job requires you to take down a high number of stumps it would be better to consider tracked or wheeled machines. Although handlebar grinders could take care of the task, the time required to complete 10-15 stumps versus 2-3 differs greatly between handlebar and walking grinders. Larger more capable machines can run through stumps at a faster pace allowing the task to be completed faster overall.
Terrain crossing
As mentioned prior, the tracked grinders allow for transportation with minimal ground disturbance that makes these types of grinders great for residential work. Should you need to be conscious of the terrain being traversed it would be important to think about the impact of tracks vs wheels or even using a handlebar grinder to avoid ground disturbance. Additionally, should the terrain be sloped or uneven, the use of a tracked grinder would suit better than wheeled ones due to their safer operability. On the flipside should you be in a confined space the wheeled and handlebar grinders make a stronger case for space saving operation versus tracked grinders.
Additional Features
Additionally, there may be factors unique to equipment that could be valuable to consider. Using an attachment instead of a machine can allow operators to control a familiar machine and not have to switch between equipment between tasks. Alternatively, features such as the Vermeer AutoSweep improve equipment efficiency and longevity with a stump sweeping system. It is important to consider features like these depending on the use case of the machine and fleet.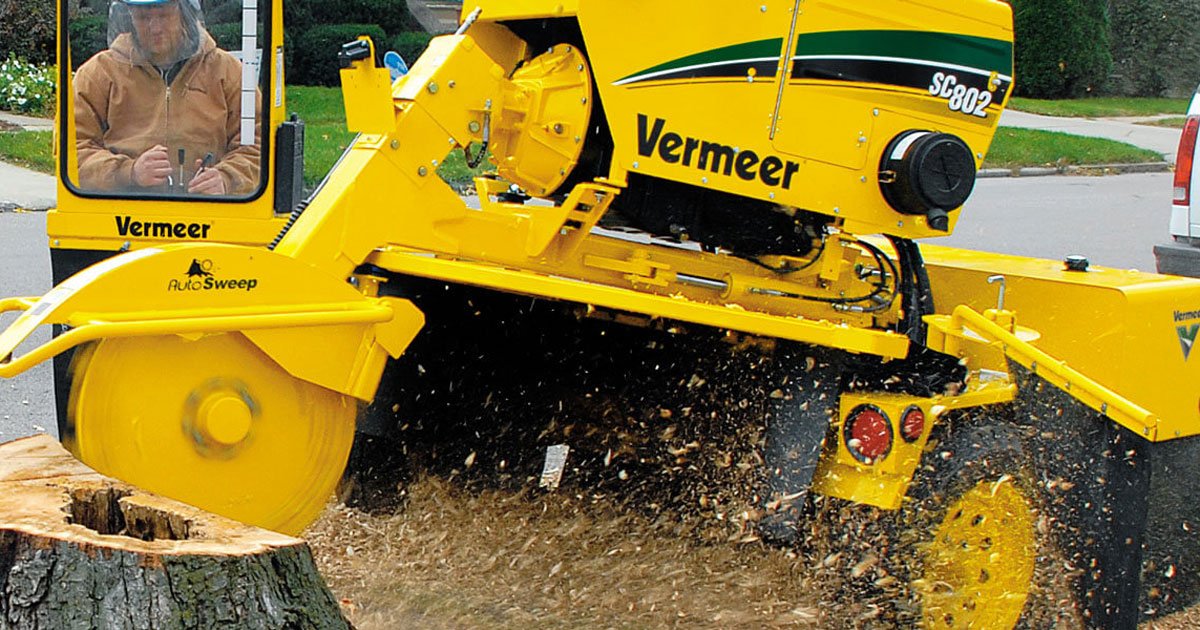 Duration of use (Renting)
Should you find the task at hand only requires a stump cutter for a limited duration, renting a machine could be a viable option. Should your service be infrequent or seasonal this provides a great way of keeping purchase expenses and maintenance costs low. Alternatively, if demand is consistent for the machine, the purchase of a dedicated stump cutter could be a better suited option.
Count On the Original Stump Grinder Company
Since inventing the stump grinder in 1956 Vermeer has continued to innovate and improve with every iteration of their machines. The SC Stump grinder series provides a range of options to pick from depending on your needs. Contact us to find out more about Vermeer stump grinders and why they could be the best choice for your needs.
Contact us About the Vermeer SC Stump Grinder & Cutter Lineup
Contact us at at one of our branches or click the button below to contact us online and we'll get back to you with a quote or any further details regarding the Vermeer line-up!