Which Compact Tractor is Right for You?
May 31, 2022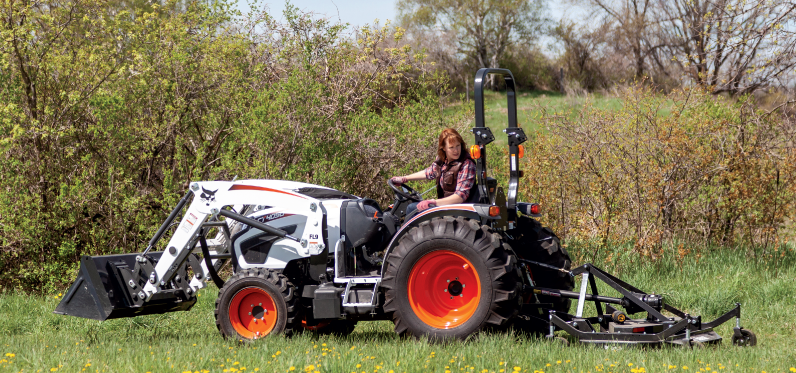 Bobcat tractor decision guide – considering size, environment, tires, transmission, and attachments.
Maintaining the perfect lawn or knocking out daily jobs on the farm don't have to be tough jobs. Bobcat's compact tractor is built to excel in these applications and work hard, so you don't have to. With top notch attachments and a wide line-up of models, expand your fleet with the right machine that matches your business requirements.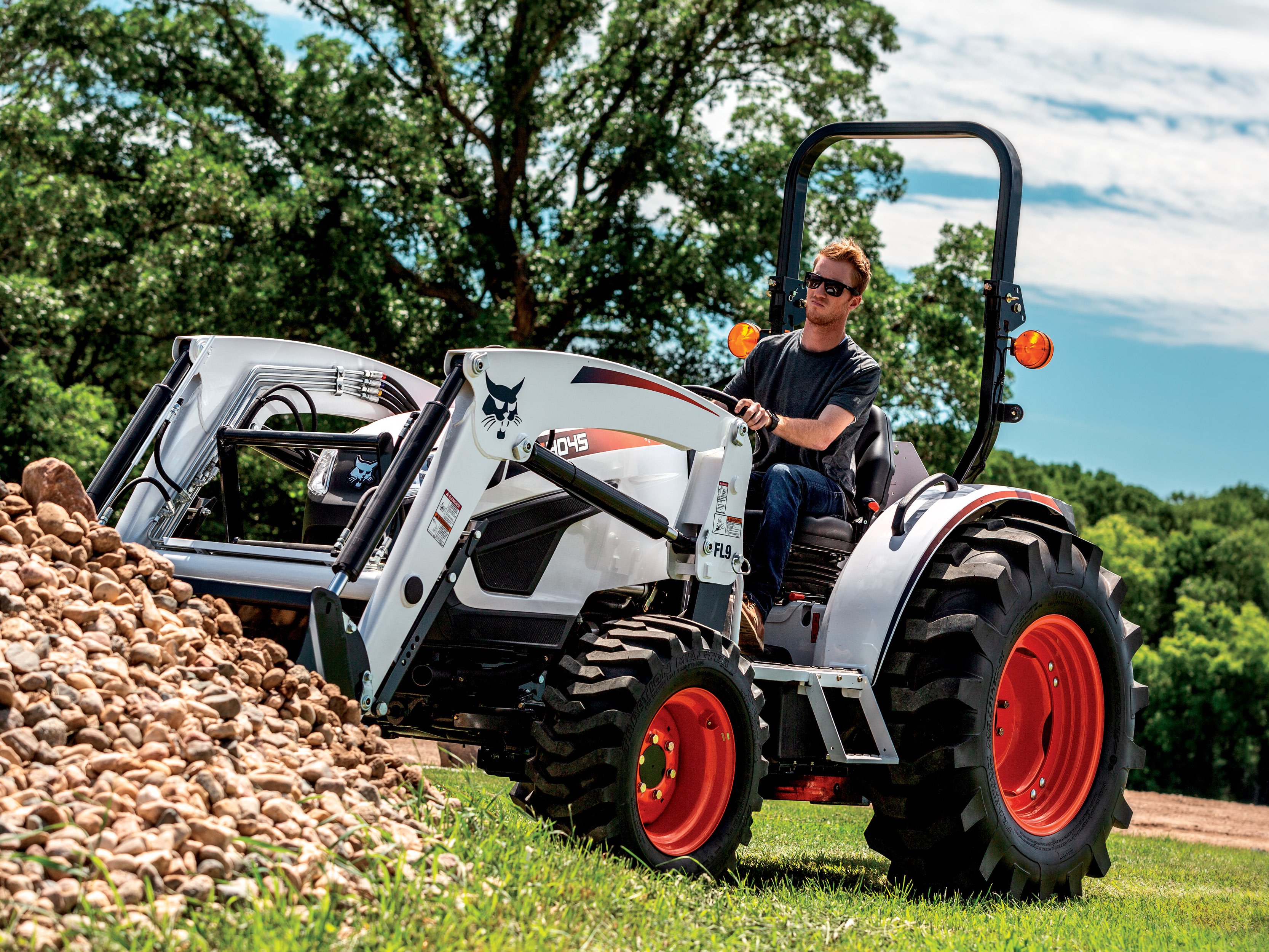 Before all else, you should first fully understand the scope of what jobs your tractor will be doing. Are you looking for a maneuverable machine that can squeeze into tight spaces to complete lighter work? Or are you in the market for a heavy-duty tractor that can handle all the farm operations and more? Once that is locked in, we can begin thinking further into these 5 main categories:
We finish off with a side-by-side comparison of the tractor specs.
1. Size
Bobcat has four main platforms of tractors that range from excelling in lighter jobs, such as maintaining lawns, to being great for heavy-duty lifting and powerful applications.
1000 Platform (21 – 25 hp)
Ideal for lighter chores around barns and trees including mowing, loader work, and property maintenance. Also known as a sub-compact model, this series is highly maneuverable and great for daily jobs.
2000 Platform (25 – 40 hp)
Popular for small to medium-sized properties, this series delivers rugged performance around your acreage. Haul heavier materials, clear snow, dig into the ground, and mow large areas.
4000 Platform (45 – 58 hp)
For the landscaping businesses and jobs on larger properties, the 4000 Platform provides the strength you require. Effortlessly grade driveways, blow snow, haul materials, mow big acres, and dig through the ground.
5000 Platform (45 – 85 hp)
This fully equipped tractor is just what you need to knock out the heavy-duty farm operations. Get high performance and versatility as you quickly switch from mowing and brush clearing to road grading, hauling feed, or tilling the land. Do all this in comfort inside a deluxe heated and cooled cab.
2. Environment
Consider what is typically your surroundings as you power through jobs in your compact tractor. If you are working in very hot and cold conditions, a heated and cooled cab may be worthwhile for year-round comfort. Will you be getting on and off the machine frequently? Easy access with an open station design may be the right choice for you.
3. Tires
Similarly to thinking about your surroundings, also consider the type of surfaces you will be working on. Will your tractor require more traction or floatation to get the job done right?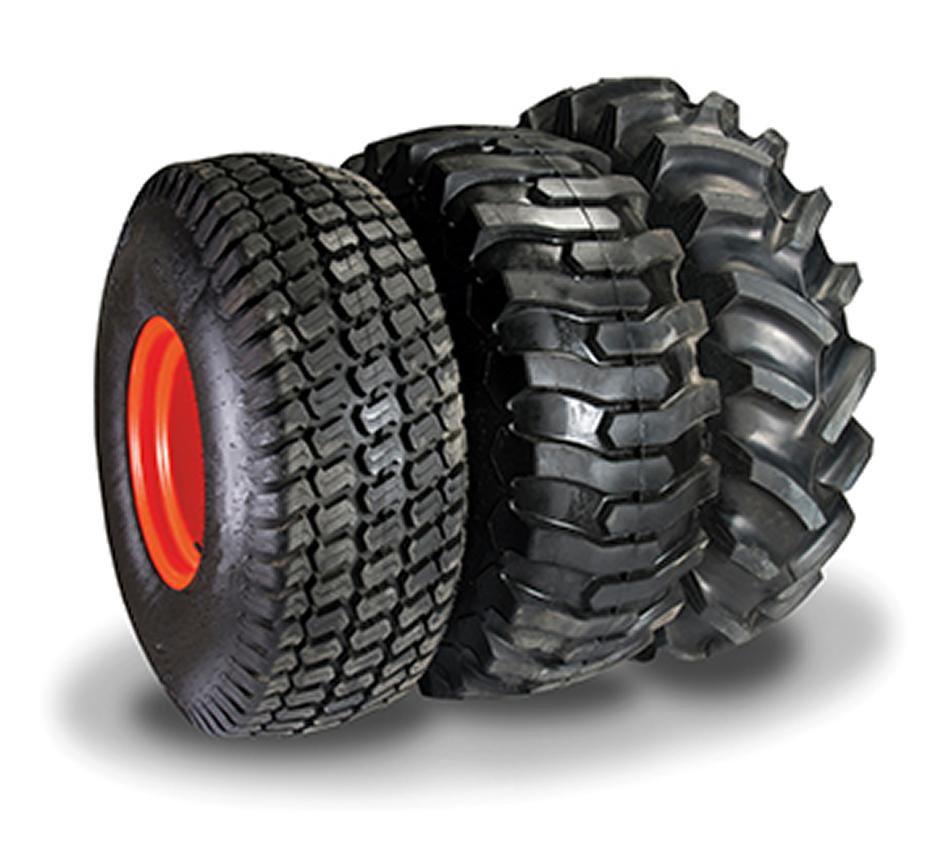 Agriculture Tires (R1) - Best for off-roading applications that require traction. For example, doing things like tilling a garden or working in loose soil.
Turf Tires (R3) - Best for sensitive grounds where floatation is required. Work with confidence on lawn or soft surfaces without worrying about ground disturbance.
Industrial Tires (R4) - Best of both worlds, get traction while being light on the ground. The trend on these tires is wider than the R1, and lugs are deeper than the R3.
4. Transmission
Four transmission types are available across the full lineup of Bobcat Compact Tractors: hydrostatic, manual 9x3 shift, manual 8x8 synchro shuttle, and electronic hydrostatic.
At a high level, hydrostatic transmission is ideal for doing lots of front-end loader jobs. They provide greater maneuverability to work in tight areas while mowing lawns, cleaning stalls, and moving materials. On the other hand, manual tractors are best for Power Take-Off (PTO)-demanding work such as straight-line mowing, spraying seeds, and cultivating.
5. Attachments
Standard with all Bobcat Compact Tractors is a 3-point hitch which gives you the versatility to convert one tractor to multiple applications. Operators can swap attachments on and off quickly with minimal effort.
Compactible implements include:
Box blade
Angle blade
Tine rake
Rotary cutter
Tiller
Snowblower
Post-hole digger
Finish mower
Also standard on all Bobcat compact tractors is a rear power take off (PTO). This lets you knock out jobs including mowing yards, clearing snow, digging holes, and clearing weeds from tough areas. Add a mid-mount mower implement to utilize three tools on one machine.
---
Tractor Spec Comparison
| Specs | 1000 Platform | 2000 Platform | 4000 Platform | 5000 Platform |
| --- | --- | --- | --- | --- |
| Horsepower | 21 – 25 hp | 25 – 40 hp | 45 – 58 hp | 45 – 85 hp |
| Transmission | Hydrostatic | Manual shift or hydrostatic | Manual synchro shuttle or hydrostatic | Electronic hydrostatic |
| Three Point Lift Capacity | 700 lbs | 1,631 lbs | 2,716 lbs | 3,177 lbs |
| Travel Speed | Up to 11.1 mph | Up to 14.4 mph | Up to 18. mph | Up to 17.5 mph |
| Cab | Open station with roll-over protective structure | Open station or enclosed cab | Open station with roll-over protective structure | Enclosed deluxe cab |
Ready to expand your fleet and add a compact tractor to your jobsite? Speak to our sales representatives to learn more about these models and take advantage of our Bobcat promotions.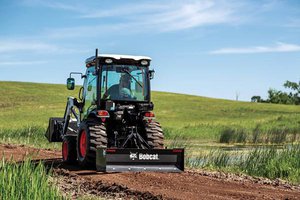 PROMO