Williams Machinery Celebrates 3 Years as a Top Small & Medium Employer
June 26, 2020 | News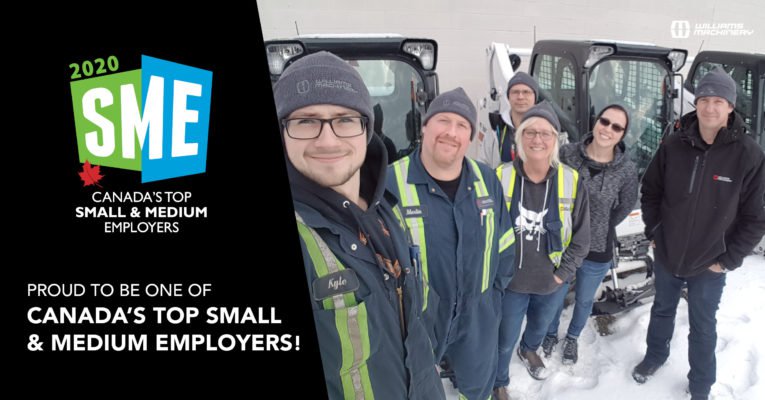 For the third straight year, Williams Machinery, as part of the Wesgroup Equipment family of companies, has been named one of Canada's Top Small & Medium Employers (SME).
We are proud to be a part of an award-winning family of companies committed to being a great place to work for our people.
Learn more about Wesgroup Equipment's award recognition and our commitment to our people here.