Electric Compaction Equipment to Make Waves in the North American Market
October 24, 2022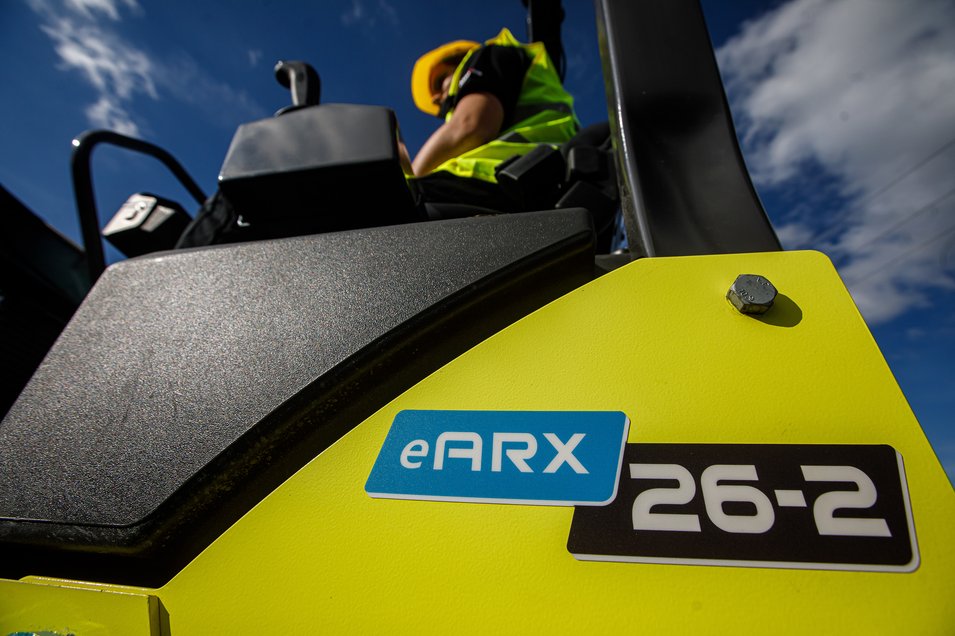 The all new eARX26-2 Roller introduces a fully electric drive for up to 18 hours
Improve your worksite with zero emissions and impact your bottom line with fuel savings. Perfect for jobs in crowded areas, city centers, residential zones, or night work, the eARX26-2 offers powerful work all at a 46% lower noise levels than diesel counterparts. Its fully electric motor makes this machine applicable in emission-sensitive worksites including inside buildings and underground tunnels. Williams Machinery is excited to offer our customers this innovative tandem roller in 2023. Let's break down some of the key features you can expect.
Powerful Battery and Machine Charging 
The first question you may be asking is "how much power does this machine have, and how long will it stay charged for?". The eARX 26-2 is built with a powerful 48-volt battery pack with a capacity of 600 Ah/31,5kWh. This gives you up to 18 hours of operations, meaning it only needs to be charged once in a typical workday. Electric motors are used for the main drive and vibratory circuits, which includes a default recuperation mechanism. This means that the electric motors will recharge the main battery while the machine is idle.
Two charging systems are offered with this unit:
On-board charger – a 50-amp charging system with a 12 hour charge time.
External charger - a 200-amp charging system with a 3.5 hour charge time.
The battery pack utilizes Lithiumt Iron Phosphate (LiFeP04) technology, which independently protects each internal battery cell. As a result, you get a flame-resistant pack with a longer lifespan and higher number of charging cycles. Compared to Li-ion technology, these battery packs can operate in a wider range of temperatures, well below freezing point (from -10° C (14° F) – and up to 60° C (140° F).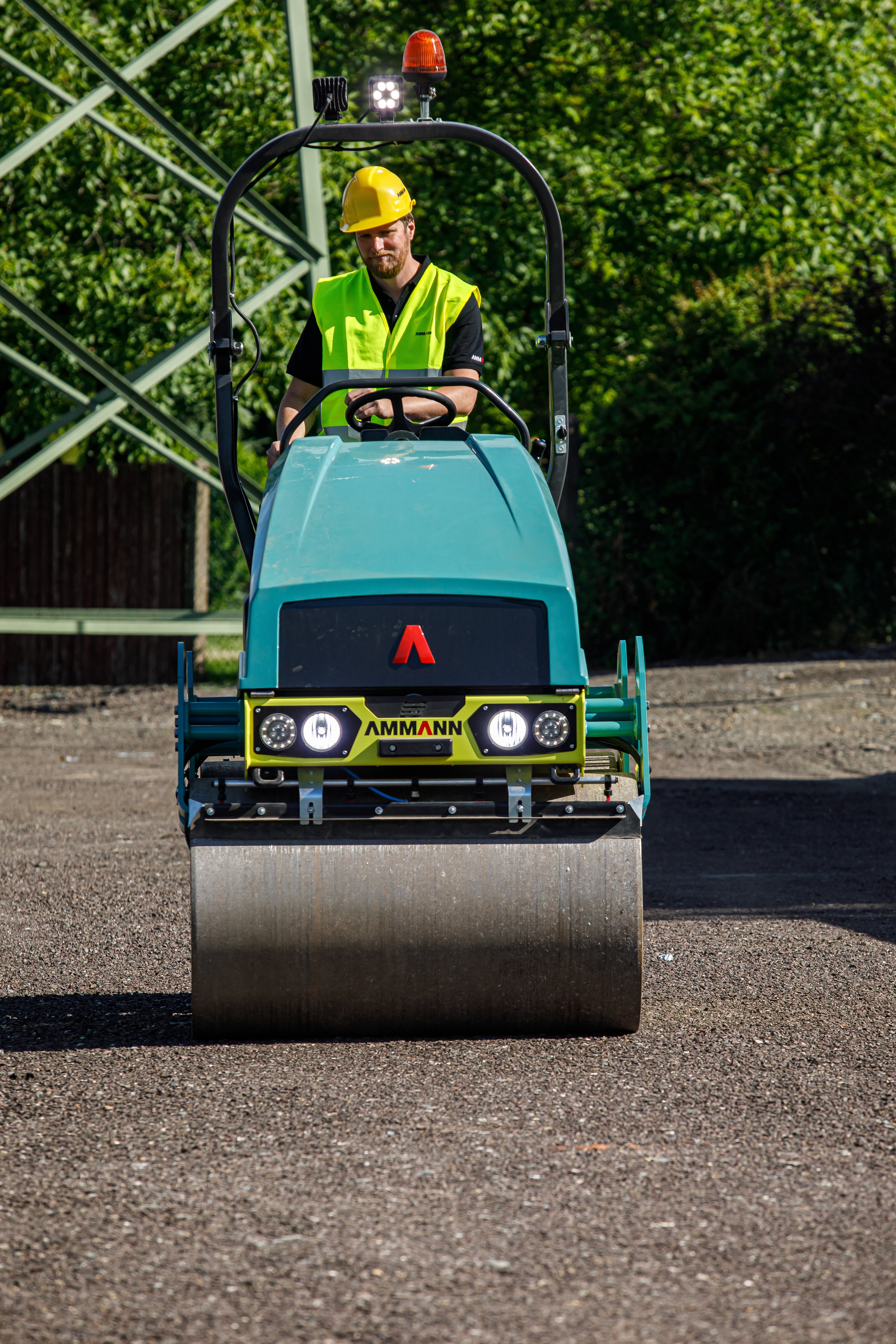 Unique Performance 
The fully electric drive required some creative solutions to work with this new technology. Major changes include the introduction of revolutionary operator control, effortless switches between drive modes, and all new roller design.
As the best climbing machine available, Ammann Traction Control gives operators the freedom to allocate drive power to drums precisely. Greater control of the vibratory unit is also passed to operators via frequency control. Operators can now adjust vibratory settings from 55 Hz to 66 Hz for top-notch compaction output.
Now adjusted with electric controls, operators can easily switch between soft and hard drives.
The eARX26-2 brings an all-new roller design and drum construction to adapt to the space requirement of electric drive motors. Ammann's innovative solution installs drive motors inside of drums within the machine. The design gets rid of all roadblocks for operators to work close to obstructions.

Operator Comfort and Convenience
While the operator station is consistent with the Ammann Light Articulated Tandem Rollers design, operators benefit with a quieter and smoother ride, as well as easier control of the machine. A multi-functional display features all indicators and controls, making it effortless to monitor battery charge, load, and recuperation.

---
Ready to go electric in your compaction equipment?
Speak to our sales representatives today to learn more about the release of the Amman eARX26-2 electric tandem roller!
---
View our other compaction equipment