How to use an electric walkie pallet jack?
November 4, 2022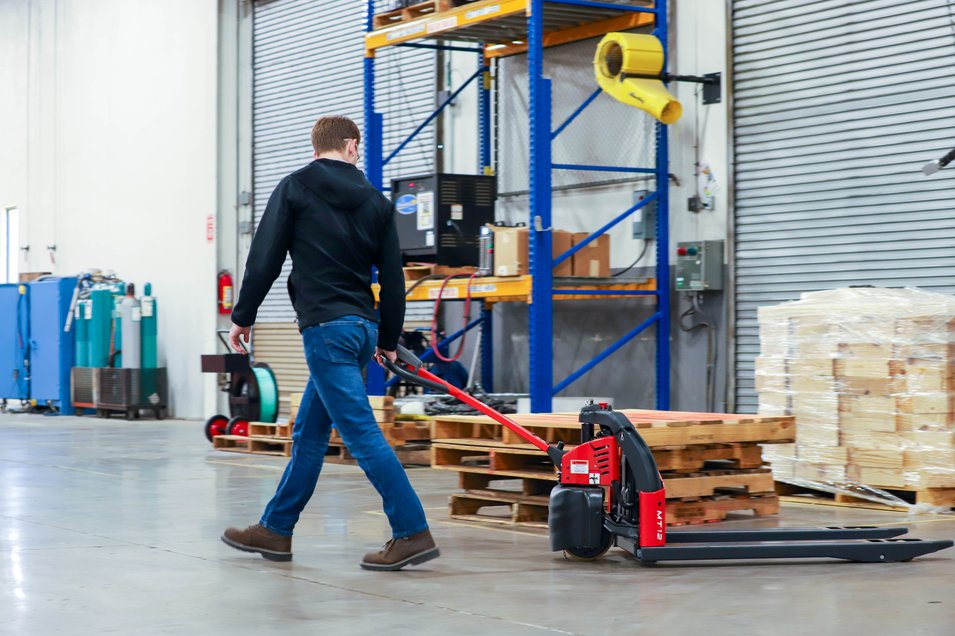 From general warehousing to retail and beverage job sites, an electric pallet jack is a great upgrade from its traditional manual counterpart. It is ideal for moving material across large facilities, but how does this machine work?
Operators control an electric pallet jack by the buttons located on its handle. Twisting the throttle on the pallet jack handle moves the machine forward, and pulling the controller in the opposite direction moves it backwards.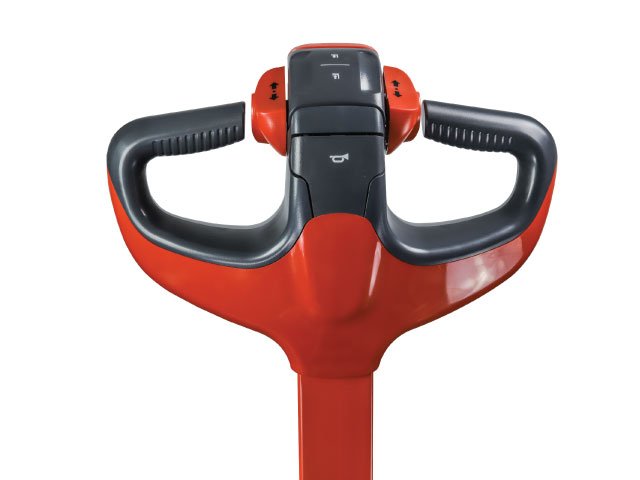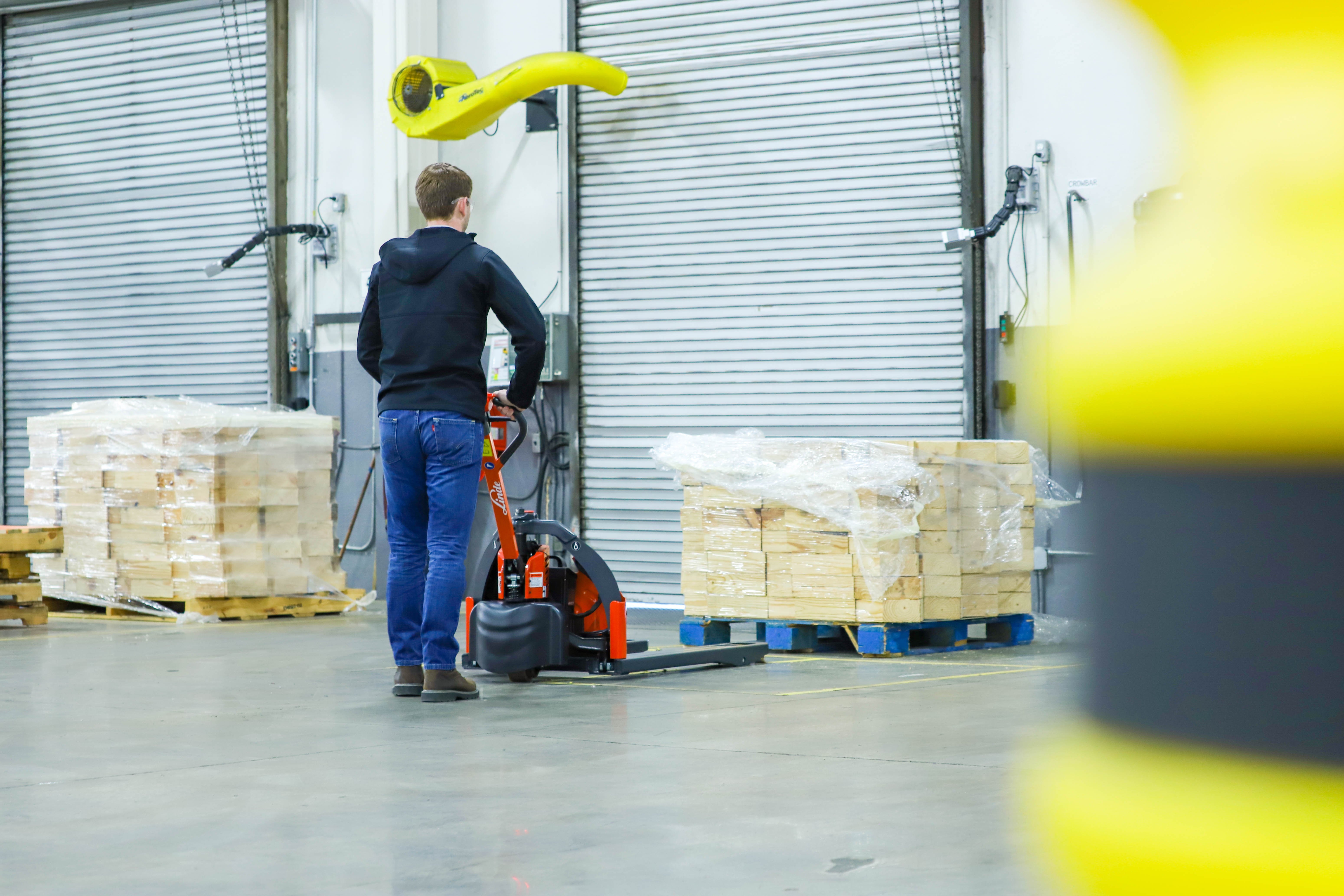 Once positioned in the desired location, slide the pallet jack's forks under the load to be moved. Raise the load off the ground using the fingertip buttons and steer to the destination. Make sure to pull, not push, the load to increase maneuverability and visibility of surroundings. When you are ready, use the jack's downward buttons to lower the load and place it on the ground.
Please note, each equipment maker will have their own design and layout of controls. Make sure to properly familiarize yourself with the controls of your machine.
Learn more about electric pallet jacks in our full guide.
---
Get certified to operate an electric pallet jack
To further increase workplace safety, get forklift certified with Williams Machinery. We offer two course options for electric pallet jacks. A two-hour re-certification class and a four-hour full certification class. These classes include both theory and practical learning.
View our electric pallet jacks