Vermeer Equipment Service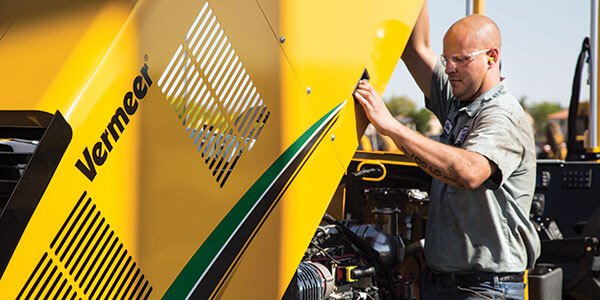 Williams Machinery is your Vermeer equipment specialists. Our service technicians are equipped with tools, knowledge, and experience to maximize your equipment performance and uptime. We also stock 20,000+ parts in our 8 warehouses located throughout BC to ensure fast and efficient servicing of your machines. We specialize in maintenance and repair of Vermeer equipment including Brush Chippers, Stump Grinders, Trommel Screens, Horizontal Grinders, Trenchers, Directional Drills, Vacuum Excavators, Mini Track Loaders, and Articulated Loaders.
Contact us today for all your Vermeer Equipment servicing needs.
In case of an Emergency, call us at 1.888.713.4748
---
Below are some of the common services that we perform on Vermeer equipment
Hydraulics Repair
Engine Maintenance
Cutter System Service
Chipper Knives Maintenance
Drive System Service
Oil & Filter Change
Bearings, Bushings & Pins Replacements
Don't see what you're looking for? Speak to one of our service experts.
---
Attachment Service
In addition to your equipment, Vermeer attachments can be serviced to keep them performing at their peak. Regular servicing of attachments, especially the ones with the hydraulics, can help you maximize their uptime and increase your business productivity. Some of the attachments that you should consider getting serviced include sweeper, trencher, auger, and hammer.
Have questions about attachment repairs? Contact us today to speak to one of our experts.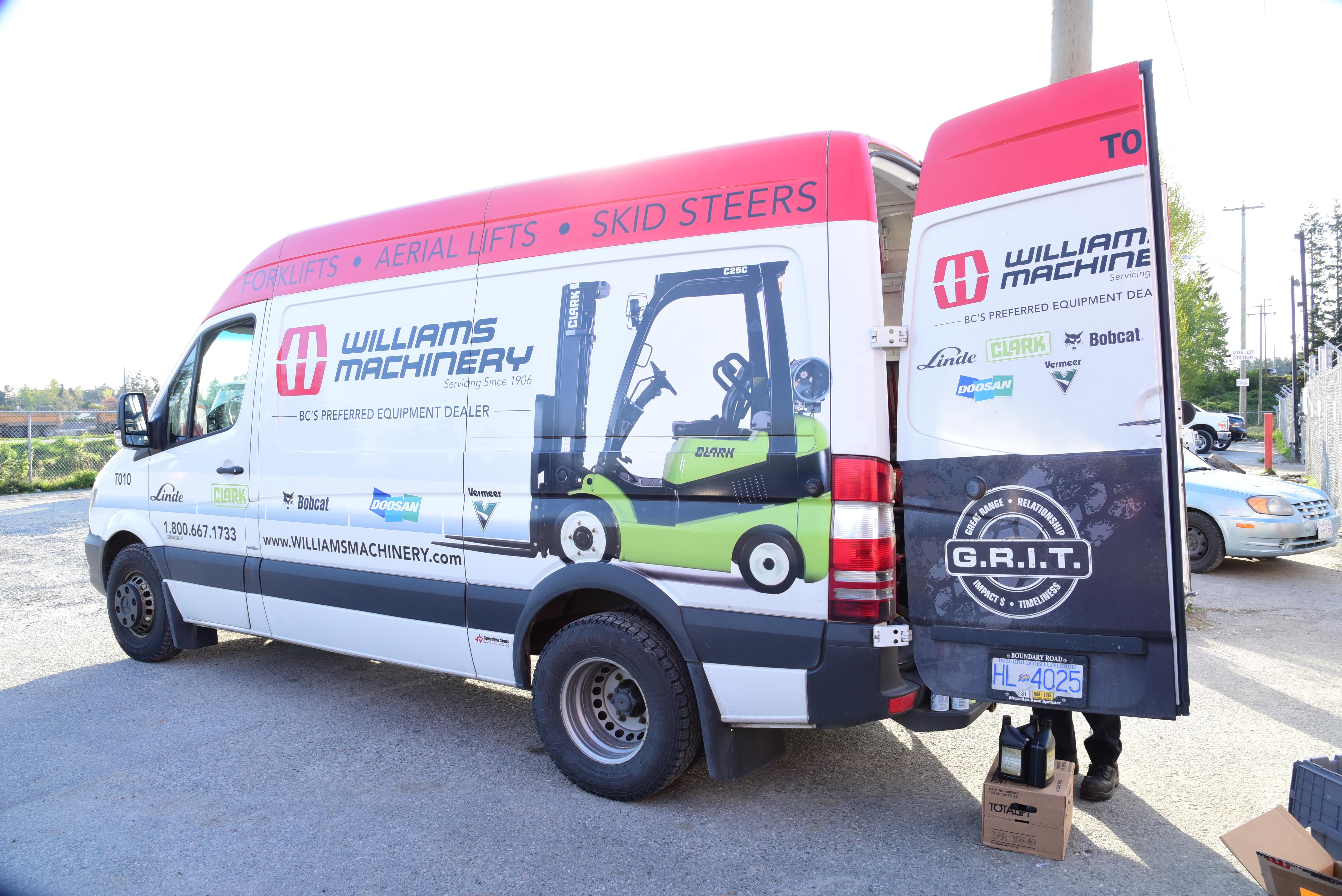 Our service program includes following options so that you can choose the one that suits your needs.
1.In-shop Repairs
With 8 dealership locations conveniently located across British Columbia, we can effectively service your equipment in any corner of the province. Bring your Vermeer equipment in one of our service centers to get it serviced by our factory-trained Red Seal technicians. Our fully-equipped shops have overhead cranes for heavy lifting and specialized tools for different types of repairs.
2. On-site Repairs
When moving your equipment to our shop seems challenging, we can bring our service center to your job site. Our highly trained service technicians come to your site in fully equipped and stocked service trucks to complete the repairs. Our mobile repair services ensure minimum downtime for your equipment and maximum productivity for your business.
3. Emergency Repairs
Unexpected breakdowns come unannounced, but we have got you covered. Our Vermeer service team is available 24/7 and we can provide emergency, same-day response in many circumstances. When you need assistance ASAP just give us a call on 1.888.713.4748 for emergency response mobile service team.
4. Planned Maintenance Programs
Ensuring regular, scheduled maintenance of your equipment not only keeps it in top-condition but also helps you avoid catastrophic failure and save on overall maintenance costs. Enroll in a planned maintenance program to let our experts take care of your equipment on a pre-defined schedule while you focus on growing your business. We can build a customized program that will keep your workplace safe and your equipment running at peak levels.
---
The Vermeer Confidence Plus Program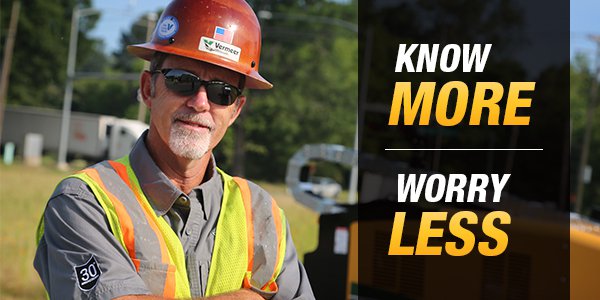 We are proud to offer the world-class Vermeer Confidence Plus Asset Protection Program to our Vermeer customers. It provides the ongoing service you need to maximize your Vermeer equipment productivity and optimize your maintenance expenses in advance.
Below is the comparison of benefits and plan coverage for Standard Warranty vs the Vermeer Confidence Plus.
PLAN COVERAGE COMPARISONS
Standard
Warranty Coverage
Vermeer
Confidence Plus
Available on new Vermeer equipment
Yes
Yes
1-year or 1,000-hours parts and labor coverage measured from original warranty start date
Yes
Yes
2 or 3 years coverage from original warranty start date with unlimited hours on qualifying equipment
Yes
Both travel time and diagnostic time covered for the entire Vermeer Confidence Plus program term (travel max of $200/ event, diagnostics max of 1 hour/event)
Yes
Planned maintenance and comprehensive inspection at regular intervals for the first 1,000 hours covered at no charge (additional packages available to purchase)
Yes
Features of the Vermeer Confidence Plus Program:
Vermeer Confidence Plus program protection can be added to your initial purchase finance package or lease, or add it anytime within the standard one-year warranty period.
It is eligible to be included in a finance contract if sold with a qualifying machine, and it may also be added to any finance contract with appropriate documentation.
Required maintenance and service will be conducted by Vermeer dealer service technicians using genuine Vermeer parts to help keep your machine running at peak performance.
If you sell your Vermeer machine within the coverage term, your Vermeer Confidence Plus program plan is fully transferable to the new owner.
Benefit from Price protection as you know your costs up front for primary service intervals, parts, fluids, and labor.
Speak with one of our people today to learn more about the Vermeer Confidence Plus program.